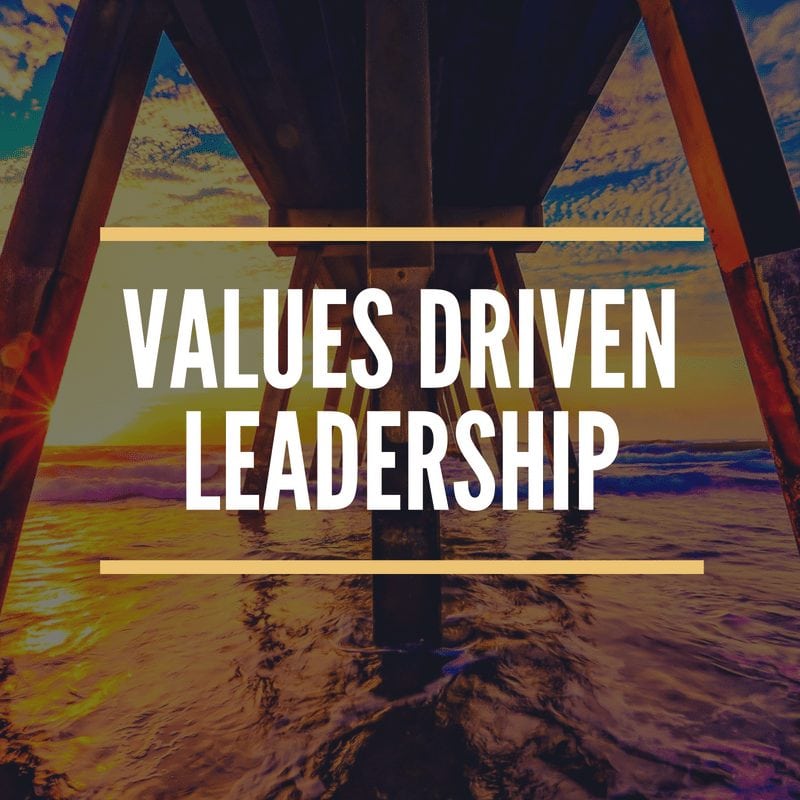 The most successful and profitable organisations are those that have and act on a strong set of core values. But having great organizational values won't help if they aren't embodied by everybody throughout the organization, including people in positions of management or leadership.
For a business to be successful, it is critically important that the employees are aligned, engaged, and have a good understanding of the organization's core values and purpose. When this is achieved, each employee will feel an increased sense of connection to the organization, which will build confidence, commitment, and resilience, and empower them to be the best they can be at work.
Living your values at all levels
But 'core values' and 'purpose' aren't just nice words to laminate and decorate the office walls with. Values are for living not laminating has become something and a signature phrase for us and the work we do. Values have to be lived in everything the organization does, employees need to see and more importantly feel that the people in charge truly embrace and live the company values and culture. In the same way, those at the top need to make sure their employees accurately reflect the culture and values expected of them.
Company culture is a two-way street. Your employees often represent the only point of contact with your customers or service users. If they don't understand or aren't committed to your values, how can they pass them on?
This process starts at the top, if the leadership team is not seen to be living and embodying the organization's values, how can other, less senior, employees be expected to do so?
People in leadership positions cast long shadows, and these only grow in size the more senior that person becomes. This can be a great thing when you have someone who truly understands the organization's values and is able to effectively communicate them to the employees they come into contact with.
But, when leadership behaviour is not values aligned, that shadow will cover everyone beneath it, blanketing them in learned behaviours that do not best represent the company, brand, or organization. When done right, values-driven leadership guides and sets the tone for the employees. These employees are also a valuable barometer of when strategies, decisions or behaviour are failing to reinforce the values in the customer or service user experience.
Self-reflection
One of the most challenging aspects of the journey toward successful values driven leadership, is the ability to practice clear and accurate self-reflection. When you stand for nothing, you fall for everything. But it can be tricky to successfully identify what it is you stand for; versus what it is you are willing to do for financial gain or security.
A deeper look inside is required, starting with what matters most to you, and moving towards the values that embody the things you care about. Take time to reflect on your decisions, and on the things that give you motivation and purpose. This will enable you to dial into yourself in a deeper and more meaningful way.
If you begin to struggle with self-reflection, ask for help. Encourage your peers, employees, and employers to give you some honest feedback about your performance at work, or your ability to communicate.
Be prepared, we are not always who we think we are in the eyes of others. It can be great to get positive feedback, but we can also feel demotivated when we learn people see us as something we don't think we are.
Be open to the process and understand that while their opinions are valid and should be given space, they represent only a small amount of engagement with you in a specific role or situation. It is not about you as a whole person, but about the way you act in certain situations. There is opportunity for growth in all things, so try not to be too hard on yourself or to take things too personally. Reflect with honesty and compassion for yourself, identify and address your blind spots and you'll become a better leader.
Our unique purpose
Only once we have a true understanding of our own values, can we see where we might be fit within an external organizational framework. Every one of us has unique gifts, abilities, and sense of purpose.
It can be soul crushing and demotivating to finally find an organization that espouses values we also believe in and a purpose we can align with, only to discover the values and purpose are paidl ip service to, succumbing to the desire for profit over everything else.
In the same way a good leader can tell if the employees truly reflect the values of the organisation, employees can tell when a leader is going through the motions. Leaders must apply business strategies to their own self development, by asking similar questions. When asking what sets our business apart from the competition, ask the same questions of yourself: "What sets me apart from others?", "What unique skills and understanding do I contribute that can bring the organization's values and purpose to life?".
Open and honest communication
Once you have figured out what you value, and how you might apply it to the best effect, you then need the final piece of the values-driven leadership puzzle: effectively communicating that vision to others.
Some people do an excellent job at living values, but struggle to explain why, in the same way others do a good job talking about values, but don't embody them in a real or meaningful way. In business strategy planning, we understand the importance of communicating the brand message to as wide an audience as possible to gain a better market share (Mind share). Yet we don't spend nearly as much time ensuring that we, as leaders, are able to effectively communicate to people at all levels. To paraphrase Einstein, 'if you can't explain it to a child, you don't understand it.'
SERVICEBRAND GLOBAL
Here at SERVICEBRAND GLOBAL, we help progressive leaders to bring their organization's values and purpose to life in the workplace. The award winning 31Practices approach helps you to bring values to life at an organizational or self-development level. This can be combined with the unique SERVICEBRAND approach helping to cultivate and embed values driven leadership and alignment throughout organizations. We are here to support your development, to help you have the difficult conversations and become the best leader you can be.