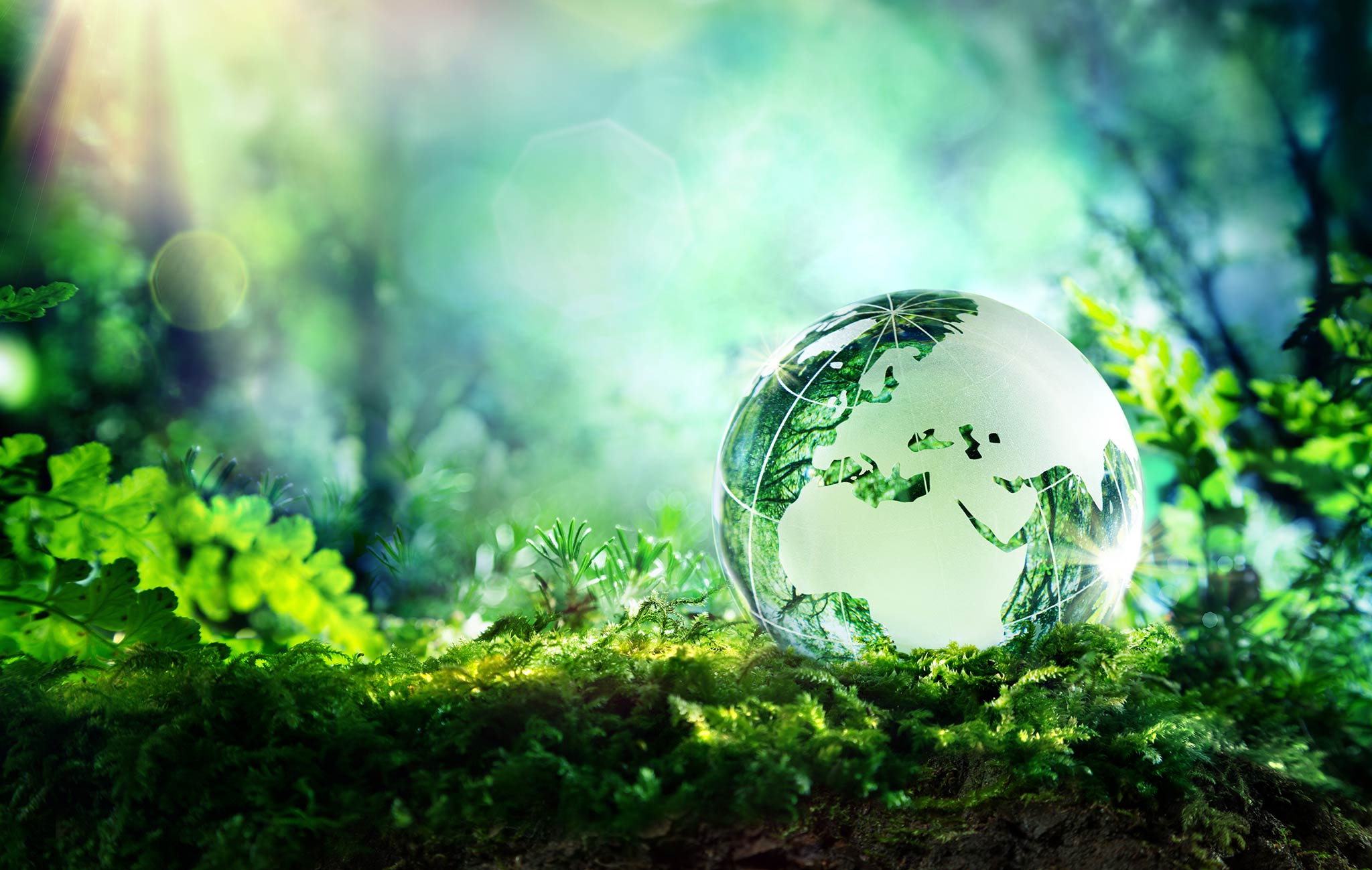 The word 'sustainability' is often used with reference to renewable fuel sources, reducing carbon emissions, protecting environments and a way of keeping the delicate ecosystems of our planet in balance. Our SERVICEBRAND perspective is on organizational sustainability but, ultimately, the sustainability of all organizations is dependent on the sustainability of our planet, and we wholeheartedly support the urgently needed overdue efforts in this area.
Due to the vast scope and nature of the subject, there is no universally agreed definition on what sustainability means. Every nation, business, organisation, and individual has a different idea on what it is and how it can be achieved. Sustainability is not a new concept, with many indigenous peoples across the world having long histories of living in balance with their land and ecosystems. But the idea of global sustainability stems from the concept of sustainable development, which became common language at the World's first Earth Summit in 1992.
The original definition of sustainable development is usually considered to be: "Development that meets the needs of the present without compromising the ability of future generations to meet their own needs."
Organizational sustainability
A lot has changed since that first summit, there have been many variations and extensions on this basic definition. Business sustainability may therefore be described as cohesively managing and integrating the financial, social, and environmental facets of the business to meet the needs of the present without compromising future performance. It is about creating 'long-term' value for all stakeholders (investors, customers, employees, service partner organizations, local communities… and some people consider the planet to be another stakeholder).
When taking a closer look at organisational sustainability, it often looks at two key areas sustainability practices have the greatest impact on. These being the effect on society and the effect on the environment.
The best outcome of a sustainable business strategy is to make a positive impact in both of these areas, by producing a product or service that is of benefit to society, while not negatively impacting the environment.
Often organisations will prioritise societal convenience over protecting or limiting their impact on the environment, and because of this, show no care or attention to either of these areas, while also failing to take responsibility for the damage they cause. It is because of this kind of behaviour that we find ourselves facing the challenges of deforestation, baron soil, water poverty, social injustices, and famine, to name a few.
Alignment
Societal and environmental stability don't always have to be at odds with financial gains, there is space for them to align and provide the best possible outcome for the organisation and for the people and spaces it affects. This is what is known as a shared value opportunity. When you align your organisation with social and environmental needs, you will be able to drive positive financial outcomes with positive deeds. The more consistent and sustainable you are, the more likely customers and service users are to engage with you, and most importantly, stay with you.
Convenience has long dominated business focus because it works for short term profitability. But it is not good for the long-term goals of anyone involved. It can be harrowing to shift your organisational strategy away from a convenience led, fast profit model. But the long-term benefits far out way the short-term losses.
How to begin?
Realignment takes time and can seem overwhelming, but it will make a huge difference to the organisation's future. Becoming a sustainable organisation requires being open to considering factors that previously hadn't been a priority. How your decisions will affect the environment, the economy and social issues should always be considered when developing effective strategies. When you understand your impacts, it helps prevent the pile up of longer-term liabilities or crisis's.
Thanks to dedicated climate and social scientists, it has never been easier to measure and reduce our impact on the world around us. From apps that help track and off-set carbon emissions, to water conservation, rewilding and forestry schemes, even renewable energy incentives.
Why should I?
Investors and rating agencies are increasingly considering businesses' environmental, social and governance (ESG) risks, as sustainability moves up the political agenda. Social risks are typically those that affect the community in which a company operates, such as through health and safety, working conditions or economic opportunity.
As an indicator, ESG news in April had almost double the coverage compared to November. Investors are anticipated to spend $1bn on ESG data tracking by 2021 (20% per annum growth). BlackRock chairman and CEO Larry Fink has committed to making sustainability the new standard for investing (for the nearly $7 trillion in assets that the company manages) and has outlined several practical ways in which this will be progressed.
Global giants Google and WWF announced details of their environmental data platform, a joint initiative which aims to tackle harmful emissions and waste across fashion industry supply chains. This will allow fashion brands to source raw materials and track their sustainability, providing them with greater transparency over the environmental impact of their supply chains.
SERVICEBRAND
When you are able to align your organisation with sustainability goals, you establish a powerful narrative, one that connects you to your consumers and services users through mutual understanding of the responsibility we all share to make our planet a better and safer place to live. We here at SERVICEBRAND aren't about lip service, we are here to help you create sustainability strategies that see you transform the way people recognise you, helping them to engage with you in a more long lasting and purposeful way.