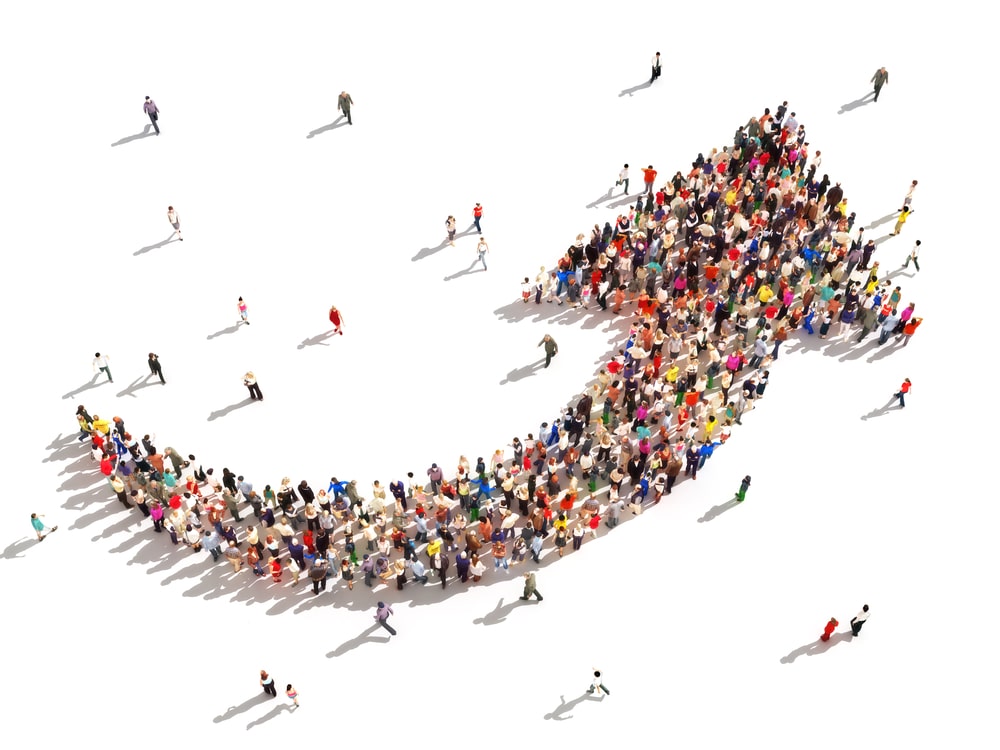 Understanding the terminology around Culture, Values and Alignment can be a challenge. This is a highly subjective area and, as such, every leader, employee, service partner and customer might have a different perspective on what certain words mean and which behaviours are appropriate or not.
Can your Values align with that of the organization without being a cultural fit? Or do you have to fit in with the company culture to be aligned with the organization?
What do you mean?
Being a cultural fit can be interpreted in different ways, but at its heart, the meaning is about how well an individual fits in with the rest of the organization, while retaining their authentic and normal self. The trouble starts when different individuals champion their understanding of what fits as the only right way or feel forced to change their everyday behaviours to fit in with other people.
It is a fine balance, but the bottom line is that speaking to the nature of your culture doesn't make it so. This is especially the case if customers and employees are having a different experience entirely.
On the one hand, leaning too heavily on one idea of what organizational culture should be can cause problems. Sometimes it helps to investigate the true personality or nature of the organization's culture from all perspectives. On the other hand, leadership need to grasp that it is their responsibility to create the desired culture and can have a strong influence. We love the quote from Steve Gruenert and Todd Whitaker that "The culture of any organization is shaped by the worst behavior the leader is willing to tolerate."
The right people
The happier and more connected employees feel while working, the more likely they are to remain with your organization and to be consistently productive. Just because someone is occupying physical space doesn't mean they are interested or engaged to be there. Take the time to find people that really connect with and love what they are doing. It is not rocket science that this investment of time is paid back over and over again.
Employees that aren't a good cultural fit can also be damaging to the overall health of the organization. When people don't mesh well together, conflict and toxic behaviours arise that can spread quickly. In a short time, there can be a widespread bad feeling about engaging with the business, even with those who are a good cultural fit.
What culture fit isn't
Organizations seeking to create culture-based hiring strategies often look to the skills and personalities of their 'successful' (through one lens of success) people. They think it will be a simple process to identify those traits and then match external applicants against them.
The big problem with basing culture fit on skills and personality is that you end up with carbon copy employees that think and act in incredibly similar ways. Diversity is a proven generator of innovation. Having a wide mix of differing personalities, skills, and abilities, creates the ideal melting pot for continued growth and longevity within an organization.
Desiring a specific kind of culture, should never amount to creating barriers that certain people cannot pass. When companies like Abercrombie and Fitch for example created their 'look policy' a toxic culture of exclusion was created for anyone that didn't fit that mould. Now this policy has finally been removed, it opens the way for innovators to rebuild the brand into something that can be enjoyed by everyone.
The Value of Values
So, if designing culture around personality can lead to problems, and the same is true for skills, what can you do?
Values are the best starting point for any cultural design. When you study and understand what it is you truly Value and how your organization wants to bring that Value to the world, you create the perfect beacon with which to attract other likeminded people to share in your vision.
People can share common Values while embodying a multitude of different skills and personality types. If your organization designs its cultural fit around Values alignment, you'll end up with the best people for you, all working towards a common goal.
In this way the gender divide, the age gap, reductive beliefs around people with disabilities in the workplace, all fall away in pursuit of finding people that live the way of being you value the most.
SERVICEBRAND
At SERVICEBRAND Global, we believe in placing Values at the heart of everything an organization does. Whether you already know what your Values are, or if you are at the beginning of your journey and would like to identify your values, we can assist in the creation and implementation of strategic designs that see your organization create the best cultural alignment possible. The key is alignment across the organization, vertically and horizontally. We have specific proven tools and approaches to do this. If you are stuck in a toxic situation or just wish to understand a bit more about the Value of Values, why not connect with us and see what we can do for you?