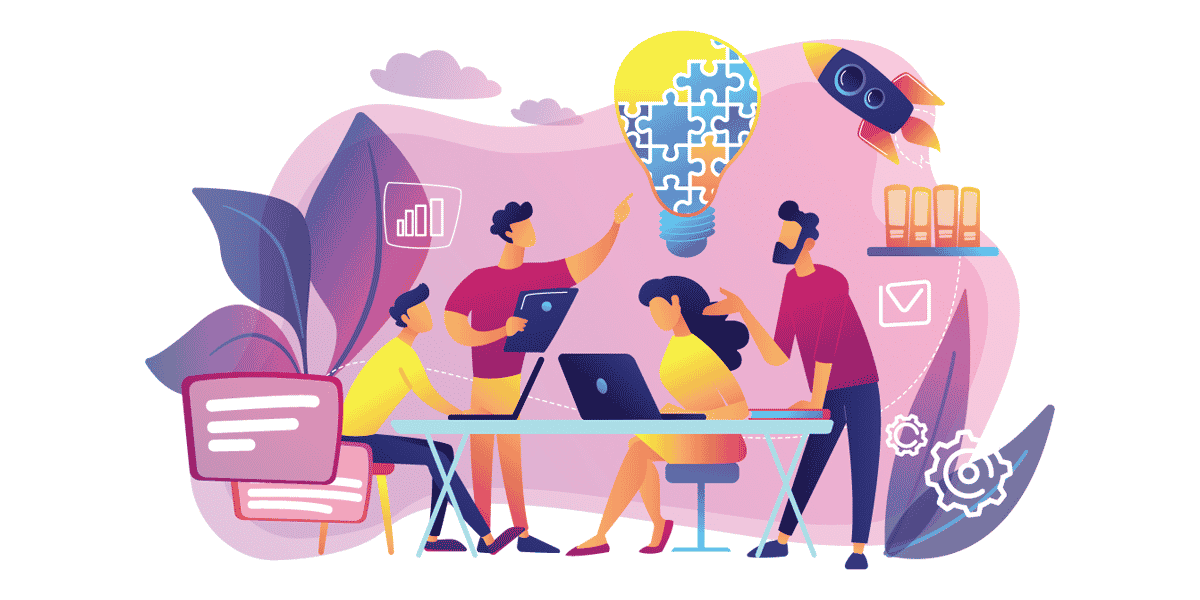 "When people are financially invested, they want a return. When people are emotionally invested, they want to contribute." – Simon Sinek
Everybody has days of low motivation and energy from time to time. But in some organizations, for many employees this is the norm rather than the exception. They are content to set themselves on autopilot – not to do bad work, but not focused, engaged or directed to excel either.
It is not that disengaged employees are intentional in their desire to reduce your organization's efficiency, reputation, and profitability. They just aren't motivated and passionately engaged to give their best.
The Plague of disengagement
When have you experienced that contagious feeling of disengagement? It might have been as a customer, dealing with a disengaged employee, or as an employee yourself, perhaps excited to begin a new role, only to discover that your colleagues are not as engaged or connected to fulfilling the same purpose.
In these moments, the lack of motivation and engagement is palpable, and spreads easily. It can spread seeds of doubt, dash hopes and make people reconsider and re-evaluate their choices. People become less focused on being the kind of employee they thought they'd have the opportunity to be, instead focusing more on if their choices are right, or even if they matter. Disengagement is powerful and not to be underestimated.
Why engagement matters
Having the 'right' people is only as good as their level of engagement, motivation and alignment with your organization's purpose and values. When your employees are engaged, they stand ready to do more than just the bare minimum. They will be excited to face challenges, to innovate and foster creativity, all the while having a high level of pride in the work they do.
One third of employees are leaving their jobs to seek new challenges that better engage, motivate, and align with their values. If you don't take action to address how you are engaging your own, your top talent will leave in search of a more meaningful existence.
Engaged employees are around 21% more efficient and productive than their disengaged counterparts. This translates to tremendous added value in terms of performance, efficiency, profitability, retention, and customer satisfaction.
Employee Experience
Employees are organizational stakeholders in the same way as customers are. In both cases the objectives from the organization's perspective are similar: attract and retain, engage, make productive, and create advocates of the organization. The term employee experience and the abbreviation Exis being used increasingly in a similar way to the use of CX was adopted in the field of Customer Experience. In Chapter 7, Employee Engagement in our book The Values Economy, How to Deliver Purpose-Driven Service for Sustained Performance we identify eleven stages of the EX. In the SERVICEBRAND approach a critical feature is the alignment of brand identity with employee engagement because, just as with customers, the employee experience does not exist in a vacuum. The experience is more relevant and meaningful when it is rooted in the organization's brand identity.
Appreciation
In my experience, the best return on investment in business is appreciation (including recognition). When employees feel appreciated, the levels of engagement, happiness, and productivity increase, sometimes dramatically.
Appreciation (and recognition) works best when it is intrinsic. This is not to say that you should not consider some form of financial or material reward, but this should not be the dominant element. It also needs to be proportionate, so, if your company achieves record profits because of your employees' hard work, consider how to express your appreciation of their efforts. This can be from a whole range of options from a personal thank you from the CEO, some form of team based 'reward' or more tangible compensation and benefits ideas.
The role of hierarchy is an interesting area. There is often a focus on recognition from senior leaders and we know that this instils a great sense of pride. On the other hand, if you want to boost your employee engagement, encourage peer to peer recognition. This will incentivise your employees to support one another, feel more connected, and be more engaged with the organization as a whole.
Peer to peer recognition frees senior management from being the gatekeepers of praise, and highlights behaviour that is valued 'on the ground'.
Finally, people have an excellent ability to sniff out disingenuousness. If you aren't being authentic with your thanks and backing this up with credible action, your employees disengagement can slide from passively unmotivated to actively malicious. The bottom line is to express appreciation for your people, or they'll seek it elsewhere.
SERVICEBRAND
At SERVICEBRAND Global, we believe in engagement as a powerful tool for productivity, employee satisfaction and retention. Why not see how the SERVICEBRAND approach could be tailored to help the leaders in your organization to build a more satisfied, engaged and productive workforce?