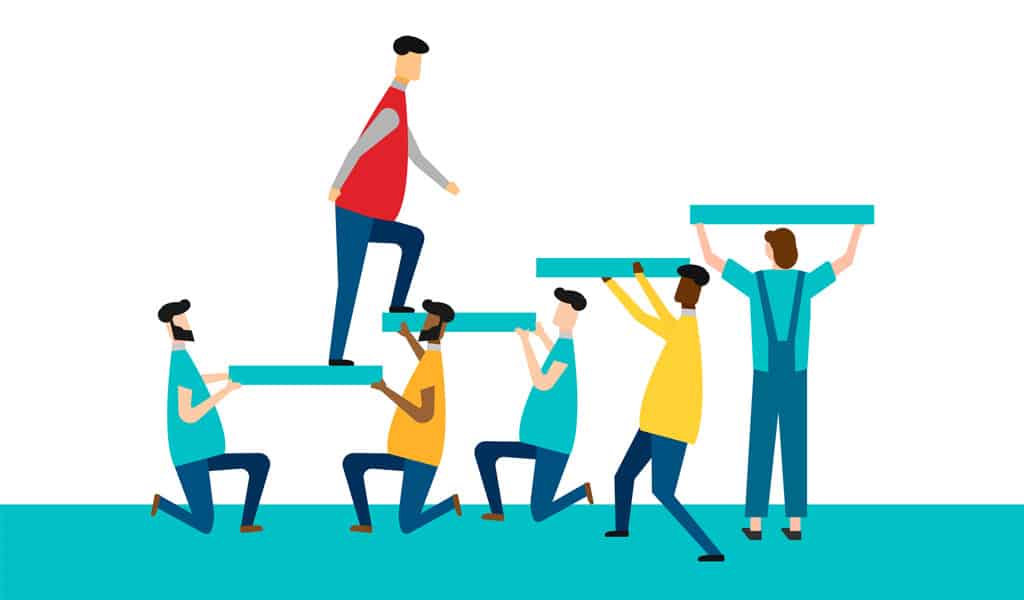 "Customer service shouldn't just be a department; it should be the entire company." — Tony Hsieh
Tony Hsieh's quote sums up why the premium hospitality sector was such a great training ground for my understanding and leadership of customer experience strategy. In good hotels every single person understands the importance of their role in delivering a great guest service. Products and services are important, but in a world of near limitless choice, they aren't the defining factor in a customer's decision-making process. When it comes to getting their needs fulfilled, the more positive an experience the customer has, the more likely they are to return again.
Delivering a great customer experience (CX) can have a dramatic positive impact on business revenue, customer loyalty, employee engagement and retention, brand perception and organizational growth. And because we all have experience of being a customer, many people overestimate their ability to be able to design and implement good CX. The reality is that the journey is hard work, littered with challenges.
The journey to great and consistent CX is a marathon, not a sprint. A process of becoming that is never quite over. Despite rapidly shifting customer demands, it is possible to set in place strategies to enable you to shift and flow with your customers, rather than be reactive, or try to force them into a way of doing things that is not comfortable for them.
Time to get personal
Data is not something you might readily associate with the, sometimes lofty, concept of CX but it is often a fantastic starting point. Customers don't mind having their data collected if it benefits their future experience with a brand or organization.
The more you collect measurement and insight from your customers, the better equipped you become to make further improvements that customers want. This is far better than making decisions based on personal preferences and/or on a whim.
Consider the different ways in which you might collect this data rather than rely on one format. This can range from social media sentiment analysis, surveys, mystery shop programs, focus groups and informal feedback. When these tools are used well, you will be surprised just how many people will voluntarily offer you feedback.
Once you have the data, you'll be able to better target personalised and individual marketing to specific groups or specific people. By getting personal, you not only create a huge amount of lifetime customer value, but you also create free brand ambassadors, spreading their experience of your organization to everyone they meet.
A standard yet personal approach
Standardising your approach to CX can feel counterintuitive in a market where personalised contact and touch points are championed as a way of delivering great customer experience. The challenge is, customers should never feel that other customers are getting better service than they are, for no reason. To put this into practical terms, everybody understands that a passenger who has paid for a first-class ticket on a train will receive a different, better service. However, if a passenger in the same standard of the train receives preferential treatment, people will understandably feel aggrieved.
Find out through customer feedback what it is that customers most love about the services or goods they receive, and consciously channel that information into your advertising and touch point copy. Be sure to test how your messaging is being received by your customers frequently. Some messaging is good for a campaign or specific product but doesn't read well as a lifetime statement.
It is important to nail down your communication and design elements so that all your customer facing messaging speaks to the heart and values of the organization. The approach must reflect customer needs and desires, but also be liveable by your employees. Each and every customer should be able to have a personal yet standardized experience at each of your stores or locations, no matter who they are served by or where. Your employees are your organization, brand ambassadors conveying your organization's ethos and values every day.
The right person for the job
Customers know what authenticity feels like, they can often tell the difference between when an employee is there for the love of the job and when they are only there for a wage slip. Your customers can't have a good experience if there is a lack of consistency or clarity within the employee pool. To make it an even bigger challenge, this also applies across geographies, time (of day, and zones) and channels.
One you know what your customers love most about your business, this can inform your employee experience throughout (hiring, training, reward and recognition, performance review etc). Regardless of the wage being paid, you might remember how it feels when an employee is vocal about the job being a 'place holder' to better things. Let's just say that your perception of the brand is not enhanced!
On the other hand, you also want to avoid employees being frozen by indecision from fear and/or micromanagement. Building values-led people processes and then trusting your employees to deliver the required level of service is the way to do this.
SERVICEBRAND
At SERVICEBRAND Global we believe in customer experience and the unique power doing it correctly has in building lifetime customer value for your organization. Whether you are right at the beginning of your CX journey, or in need of fresh thinking, or faced with competitors who are delivering a better customer service than you, be in touch and see how we might get you on the right track to values-led service for sustained performance.