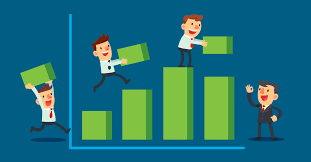 Creating a culture of encouragement and support in your organization can be a challenge. Successful culture isn't about maintaining positivity 100% of the time. It is more about employees feeling a sense of belonging, being part of something and contributing that is valued. They need to feel that they can engage with leadership in a common cause to achieve the organization's vision and objectives. When employees feel seen and heard, it bolsters confidence to face challenges and improves resilience to overcome setbacks, knowing they are supported.
The pitfalls of positivity
It is not possible to maintain a positive attitude 100% of the time, group-wide or individually. It is also important to understand that everyone is unique and does not fit a standard mould when it comes to positive thought and action.
Leaders have a responsibility as well as a privilege to 'set the tone' in an organization. Encouragement at an individual level is key. When positivity is enforced without focusing on encouragement at an individual level, employees can lose their sense of self-worth and self-belief, leading to potential burn out. Toxic positivity is a leading cause of demotivation among employees. Telling someone to be happy, doesn't make it a reality. On the other side of the coin, leaders can exert significant positive impact on any event. Employees welcome honest presentation of the facts (even when this might not be comfortable), an inclusive approach to identifying potential solutions and are generally motivated to make an improvement. If your employees are struggling to maintain a natural and balanced sense of positivity in the workplace, it is your role as a leader to discover why this is the case.
Leaders lead… in practice
It can be tempting for leaders in organizations to think that their role is to focus on the future and planning. Of course, this is true… but not at the expense of becoming disconnected from the need to support day to day operational delivery. Employees need the right tools to do the job alongside the encouragement to overcome challenges. It is a key leadership role to make this happen, and, if or where this is not possible, to agree another approach. Pretending the challenge does not exist is not an option. In general, employees want to do a good job. Of course, human error happens but usually when something goes wrong, the reason is a business process that is not fit for purpose, inadequate tools, poor communication or similar. When you face these situations, resist the temptation to place blame and, instead, encourage people to understand what went wrong, why this happened, the impact of the situation, the importance of identifying a solution and how future repetition can be avoided.
Every voice matters
Building an encouraging organizational culture starts with listening. This can be scary for leaders who sometimes think there will be an expectation for them to address every issue raised. However, an open and practical approach is generally appreciated "It is so helpful that, with your valuable input, we have now identified a wide variety of issues that need to be addressed. The XYZ team has reviewed the list and conducted a high-level assessment to identify how we can focus our efforts for the best impact. I will share this plan, so you know what we are planning to do and when. Your ongoing input will be critical as we progress to get the best results."
Employees are often our first point of contact with customers and service users. What they say and do, has a dramatic impact on how the organization is perceived by customers. Because of this proximity to customers, these employees are also the first people to know when something is not working, unfair or causing problems. These 'eyes and ears on the ground' are priceless, so grasp the opportunity to tap into this rich seam of knowledge and make employees an integral part of the decision-making process.
When you encourage your employees to speak up and practice listening to what they have to say, you'll keep your fingers on the pulse of your organization. Recognise, affirm, and reward employees for bringing their voices and positive contributions to the table.
On another practical note, there will be a minority of outlandish or even inappropriate requests. Don't allow these to knock you of course by giving them to much attention or airtime. This is where your judgement as a leader comes into play – humour can be a valuable tool in some (but not all!) situations.
Teamwork makes the dream work
Teams made up of people that think and act the same can be stagnant, uninspiring, and blind. Diversity of thought breeds innovation. What can you do to create more difference of people, background, character, and ideas?
Team building exercises and challenges are a well-established way to simulate the stress of a real crisis and give people the opportunity to bond, trust each other, and begin to trust their ability to get the job done. These kinds of exercises also give you the chance to model the kind of encouraging behaviour that you wish your employees to model – no derision if they make an error and, instead, supportive, and constructive feedback, encouraging them to try again when facing difficulties.
To create real value from this sort of activity, consider two points. First, team building shouldn't only work horizontally. Vertical integration is pivotal in building the kind of lasting culture that sees strong teams trained to believe in their abilities and achieve greater results for the organization. Marriott's Spirit to Serve program was a powerful global initiative founded on cross-functional and hierarchy workshops. The second point is to make sure that the team building experience and lessons is taken back into the organization, applied, and developed. Otherwise, these events can become a fond memory with no lasting impact on the organization.
SERVICEBRAND GLOBAL
At SERVICEBRAND GLOBAL we believe in the power of encouragement to create a healthy, flourishing and long lasting positive organizational culture. Perhaps you have an aspiration to build the kind of teams and culture proven to improve profitability, retention, and longevity or maybe you are struggling with your current organizational culture. Either way, why not see how SERVICEBRAND GLOBAL can help you create new and more meaningful ways of engaging with your employees.