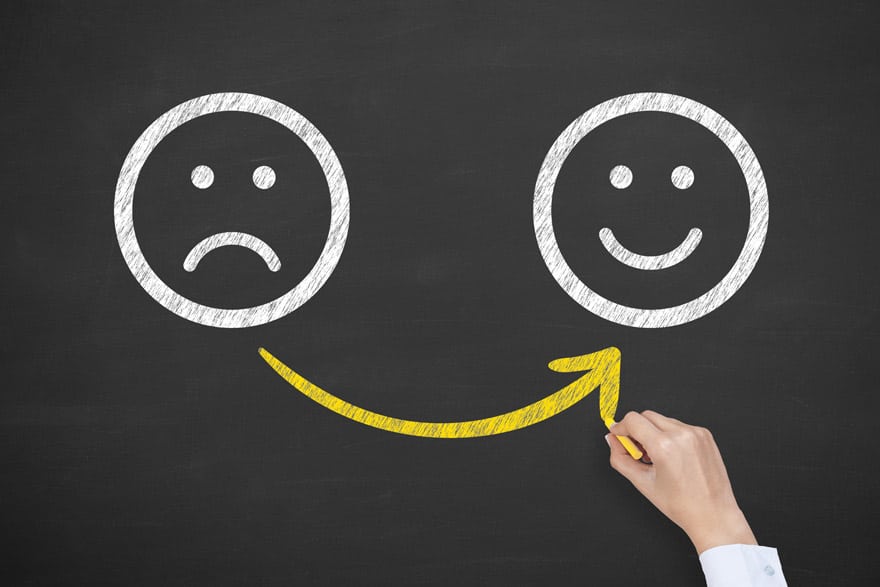 Is it admirable to pursue a business model or strategic plan that aims to ensure all your customers are happy all the time? Or is this approach unrealistic, leaving your organization open to criticism and self-doubt when faced with genuine customer dissatisfaction and unhappiness?
It is perfectly natural for customers and service users to be upset, frustrated, or annoyed from time to time. Sometimes this will be because of a specific incident with your organization. Other times, their interaction with you, was merely the last straw, before they reached their tipping point. The building frustration might have been caused just by your organization or by your organization and others. And sometimes, the issue might be related to other factors the customer is dealing with that has nothing at all to do with your organization.
Managing the unhappiness of others is complicated enough at a personal level, let alone in a professional setting. Knowing how to de-escalate difficult situations, with understanding, empathy, and emotional intelligence, gives the best chance of even the most unhappy customers being willing to give you another chance and remain loyal to your brand. To encourage you to strive for this, research indicates that customers who have had a problem resolved well are more loyal than customers who have had no issue in the first place.
What not to do
We have all had a bad customer experience and you can probably think of recent examples with little effort. Some businesses and brands seem to have a mindset that you can't please everyone and don't try very hard to mitigate customer unhappiness (anyone thinking budget airlines here?)
"Expectation is the root of all heartache." This explains why we feel unhappiness to a greater degree when let down personally or by an organization or service that we believed had good character. Our values play a key role in how we align ourselves to others. When something we trusted to behave a certain way lets us down, we feel that far more acutely than with an organization we know has a poor track record.
Set the tone
It is often the case that we don't recognise what matters to us until we feel the lack of it. Empathy is one such critical value, whose absence is felt deeply. 83% of people want to feel connected with organizations in a compassionate and empathic way. Lack of empathy is cited as a motivating factor in switching business to a competitor.
Before you can resolve any potential issues, your customers must be able to trust that you will listen to them when they try to voice their dissatisfaction. Becoming confrontational, adversarial, aggressive, or rude to customers that are unhappy, risks losing them forever. One way to communicate this within the organization is that complaints, dissatisfaction, and constructive criticism are precious and welcomed. This feedback is what helps the organization to improve the service delivered to customers. If you know about it, you can take action. If you don't know, you cannot take action. The following six step model has been used in demanding customer service environments with remarkable results:
Listen
The first step in dealing with an unhappy customer is to listen to them. Don't talk over them, rush them, or immediately try to prove why they are wrong. Foster a deeper understanding by truly listening to why they feel so hurt and unhappy.
When people feel heard, they feel valued. A customer that feels valued and understood is far more likely to be forgiving and remain loyal to you. Keep yourself open to hearing their truth. We all interpret truth in different ways. Even if you immediately know the customer is mistaken, they will likely have been holding a great deal of tension around talking with you. If you cut them off before they can explain and release it, that angry, sadness and frustration are likely to come out anyway, often directed towards the customer service agent or call handler instead.
Empathize
Once you have listened to the customer and understood how they feel about the situation, you can show empathy. Put yourself in their shoes. Demonstrate how you care about their feelings and the situation and want to help them. Customers respond to honesty. When you act with humility and understanding, it becomes easier for them to understand that even if you aren't sure, you are actively willing to help them resolve their issue. It shows you care and will work to achieve the best possible outcome for them.
Apologize
This does not mean that you and your organization are accepting responsibility for every situation. It is your apology for the customer experiencing an unpleasant situation with negative emotions. Of course, if your organization is clearly at fault, it is best to own up to this.
React
Respond quickly, so that customers feel someone is watching out for them. Even a simple acknowledgement to buy time to diagnose the customer's issue can help. Second, don't shy away from responding to unhappy customers, even if you can't immediately resolve their issue. Finally, even small gestures such as having agents sign their names or initials creates immediate value for your business. How Customer Service Can Turn Angry Customers into Loyal Ones
Notify
It is of limited benefit for customer issues to be resolved, even successfully, if other customers continue to experience similar problems. There needs to be a process in the organization to capture the details of what has happened, identify the root cause and take corrective action.
It can also be helpful to notify the customer of the improvements made so that they understand how the issue they raised has been dealt with and other customers will not have the same poor experience.
The above approach is referred to as the LEARN model and at a working session with a group of hospitality managers one of the attendees suggested a final additional step which has been added to form the LEARNT model. This is to thank the customer for raising the matter in the first place, expressing the importance of knowing about issues so that action can be taken.
SERVICEBRAND
At SERVICEBRAND Global we believe in dealing with customer unhappiness and frustration in an open, empathic, and honest way. We recognise the importance of customer loyalty and consider lifetime value rather than focus on short term costs. We also strive for customers to play the role of advocates for organizations rather than the role of a saboteur. This is of particular importance in our super connected world of the internet and social media where customers can communicate their thoughts and feelings in a heartbeat to millions oof people around the world…. And you have no idea of their reach.
You might be experiencing high levels of customer complaints or low levels of customer loyalty. Or you just might be curious to know what the positive impact on business performance could be of improved customer service and loyalty. Either way, get in touch to see how we could help you build better practices in your organization.