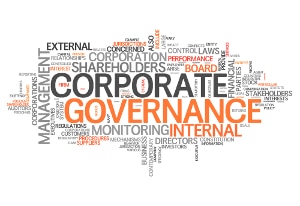 Your organisation's values are the heart and foundation upon which everything you do is built. They serve as signposts or as a compass, guiding the way to fulfilling your organisation's mission and purpose.
When you have strong organisational values, they shape how your organisation runs and is governed, allow your employees to feel aligned and connected, and make it simpler for customers to build a bond with you, when they know clearly who you are and what values you stand by.
Values-driven Culture
Having a values-driven culture means having clear and present organisational values that enable employees to align with your organisation emotionally as well as physically. Centring your company culture around your values will bring your entire workforce together to deliver on your mission and purpose.
With 94% of executives and 88% of employees believing a strong culture at work is important in a successful organisation, there has never been a better time to ask yourself, who are you and what does your company value.
Culture can be created and driven from both ends of the employee scale. New employees don't learn about company culture from leaflets and 5-minute briefings. They learn by observing the behaviours of the leaders and colleagues around them, especially long serving ones.
Even though it is the leadership and governance teams that decide the culture and direction of the organisation, it will be the employees that are responsible for embodying those messages and passing them on to customers through their words and most importantly their behaviour and actions.
If you want a strong values-driven culture, ask yourself; do I really know and believe in my organisation's values? Do I behave in a way that aligns with them? Or only pay them lip service.
The most important thing to remember when creating a healthy workplace culture is that 'do as I say' cultures are hardly ever successful in the long term, they breed resentment and unfairness among the organisation and are a barrier to full employee alignment. When you focus on a 'do as I do' approach and embody your values in all you say and do, your employees and customers will recognise and reward it.
What makes for good governance?
Understanding values and why they are important can also help play a role in establishing and maintaining good governance at your organisation. There are five key considerations, that serve well as a structure within which to plan culture and behaviour going forward.
The first of these is fairness. Any organisational planning that takes place needs to frame your company values in how they affect everyone that engages with you. Planning that only considers the needs of senior management will always result in an unhealthy culture, especially when other employees taking part in the work are not represented or treated equally.
They say 'the bad' always rolls downhill. This kind of culture is completely toxic to an organisation's performance. Cultures of blame and blame shifting don't serve anyone and only hurt the relationship between different levels of employees. Take accountability for your plans and actions. If something is going wrong, don't ask "what did they do wrong", ask, "what did I do wrong?" Especially if you are in a position of power and influence. What could you do to better communicate the values and culture of the organisation so that failings are mitigated?
Good governance needs responsible thought and action. It requires people who are able to see the whole picture and willing to bear the weight that comes with being both a governor and a leader. Too often, governors don't get involved at all levels. Ask yourself, when was the last time I spoke to a customer or front-facing colleague?
The last two are the hardest to find among organisation culture. Having the integrity to do the right thing, (even when it costs) and the transparency to be open and honest when mistakes are made.
The pandemic highlighted this in a dramatic way. The organisations that have been most successful at navigating these complex and unexpected developments, are those that have spoken publicly and honestly to their uncertainty.
Employees, customers, and shareholders, it turns out, all much prefer organisations that are transparent, even when faced with challenges, compared with those that would hide how badly affected they are. Publicly doing the right thing can be hard, its hard to predict how others will react, but overall being honest builds trust and allows people to feel aligned with and bonded to the culture of the organisation because of it.
What can you do to encourage the above approach as a framework for effective governance? You might have noticed that we have not referred to audit, inspection, and reporting because, whilst these might have a place, they represent a means to an end and need to be handled with care to avoid an unintended consequence (which might be the opposite of the objective!). Focus on what you can do to move away from box ticking to pass inspections, or blame shifting to shirk responsibility and move into well considered, authentic governance. Quality governance is a combination of heart and head, in that order.
SERVICEBRAND
Why not connect with us and see how the SERVICEBRAND approach can help you determine the right courses of action when the desired standards aren't being met and transform sentiment and platitudes into real and affirmative action.