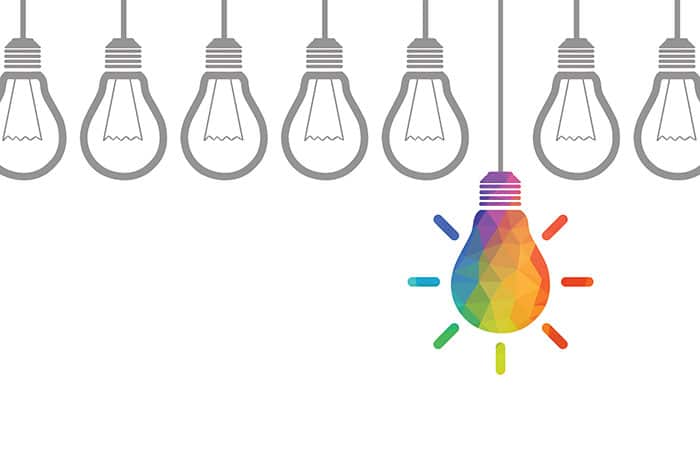 "Authentic brands don't emerge from marketing cubicles or advertising agencies. They emanate from everything the company does…" Howard Schultz, Pour Your Heart into It: How Starbucks Built a Company One Cup at a Time
It is no secret that we live in an oversaturated market for many products and services. Every day, businesses and organizations compete for our attention. We are constantly bombarded by advertisements, product placement and subliminal messaging.
As a result, the majority of us forget a brand's advertising attempts within three days of seeing it. The functionality of intelligent tools that let us search for whatever we need, whenever we need it, also plays a roll in this mass forgetting. We don't need to remember where anything was or if it was good, because we have tools to access all that information.
So, if people aren't really connecting to the branding and marketing for your products and services, how can you maintain their loyalty for the long term?
Setting up for success
Brand awareness can be complicated to measure correctly. Especially if you are unsure about what to measure in the first place, or how to properly extract meaningful insights from the data you gather.
Your connection to your customers and service users is about more than the product or service you are trying to sell them. People need a sense of feeling that they can connect with. They like to feel like their purchasing decisions matter and are more likely to support organizations whose values align closely with their own.
Do you know what your organization values? Is there a set of well thought out and simply defined values that are core to the way you do business? Critically, are those values communicated in a consistent way, not just verbally, but in every action and behaviour across the organization?
Benefits of knowing your Values
There is near limitless choice for customers. Anything we want we can get, and from multiple organizations.
We are motivated by story lines and remember them far longer, for the way they made us feel, than if we are told a series of facts about the product or service. The cost or functionality of a product or service can be replicated easily by competitors. When your organizational values are the foundation of every interaction your customers will have with you, they become a powerful differentiator which is not easily copied.
Consistency is key
Having values that set you apart is only as good as your ability to send that message to your customers and other stakeholders in a consistent way. The experience someone is having of your organization should reflect your values in action and behaviour and it should be the same at every point of service. As you can imagine, this is no easy task, but when your organization gets this right, it will help you to improve stakeholder loyalty and performance and drive sustained profitability.
Finding the flow
Imagine a time when everyone in your organization is in full alignment with your values. Your employees don't have to wait or go through countless steps of approval before acting. They embody and live your organizational values in every moment of their working day. They are clear about the behaviours expected and what is not acceptable. They are trusted to do the right thing without micromanagement.
The key to achieving this outcome is alignment across the areas of Brand Identity, Employee Engagement and Customer Experience, supported by Systems & Processes and Measurement & Insight. This is the SERVICEBRAND approach which has delivered measurable success across a balanced scorecard of business measures for organizations in different sectors, of different sizes and in different geographies.
SERVICEBRAND
At SERVICEBRAND Global, we believe that your organizational values set you apart. We can help you figure out the values sitting at the heart of your mission and show you how to bring these to life with all stakeholders. When used well, values can build transform business performance. Why not see what we can do for you?