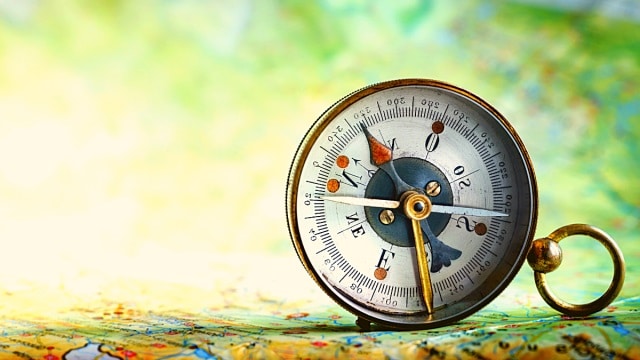 "It ain't what you do, it's the way that you do it" Fun Boy Three and Bananarama, 1982
Putting values at the centre of everything an organization does is the starting point to create a strong and authentic brand. This is particularly relevant for service organizations where people are a core element of their proposition. But the focus on values needs to be sincere and authentic rather than a lip service PR campaign.
Setting clear organizational values shapes business culture, supports your organization's purpose and vision, and gives employees a set of guiding behaviours that align real time decisions with aspired values. This provides the foundation for sustained business performance over time.
Without values at the heart of decision making, an organization will struggle to establish a consistent brand identity. It will not be delivering brand aligned customer service. Customers, employees, and other stakeholders will be, at best, confused and, at worst, seeking to engage with other organizations.
What are Values?
A value is an emotionally laden motivator that influences action and behaviour. The world would be a very dull place if everyone embodied the same values or held the exact same beliefs. But there is power in setting a standard among a workforce for certain ideals and beliefs that you wish them to emulate while representing your organization.
Values work best when they are the felt essence of what the organization aspires to be. Picking a set of values out of thin air or copying what other organizations are doing will not generate the desired positive results.
Your organization's values should be a true reflection of the beliefs that drive you towards your organization's purpose or reason for being and the achievement of your mission.
Making the right choices
Every year, large sums of money are wasted on employee oversight, constantly training, supervising, and correcting employees to do and say the right things. When you set out your values clearly and reinforce them, it helps employees to connect to and understand how you want to achieve your purpose.
You want the people representing your organization to be guided by a strong belief in the organization's values. This will enable quick, consistent, and confident behaviour and decisions. It will avoid wasted time on several levels: individually, of colleagues and more senior leaders, and for customers or service users.
Making the right choices should also apply to your recruitment processes. It is far easier to hire and retain employees that share similar values as a part of their inherent nature, than it is to train people to embody values that are strange them.
If you can communicate why your organization exists and fill it with people whose personal values align with your professional ones, you'll be well on your way to consistent growth and financial success. It is also important to state that this approach does not mean that you need to sacrifice diversity. Far from it. To take a simple example, imagine all the contributions that can be made by people from varied backgrounds, with different levels of knowledge and experience to promoting the value of 'excellence' in an organization.
Beware mixed messages
Mixed messages can kill customer experience and employee engagement. The values you live by and hire for will form your organizational culture. If the message isn't consistent, employees will feel confused or marginalised and underappreciated when they see behaviours that are inconsistent with the espoused set of values.
The same is true for your customers. Every customer should be getting a consistent interaction informed by the values and associated behaviours of your organization. This is part of what makes large chains like Starbucks and McDonald's so successful. It makes them a safe and preferred choice, no matter where you are in the world.
Motivated people motivate
Employees who believe in your purpose, vision, and values, really are the greatest asset you can have. At an individual level, you are more likely to retain them for longer periods of time, they often work harder, and with a lot less oversight and management. The sense of shared values with colleagues enables better teamwork and collaboration.
It is good to remember that perception of the organization (by any stakeholder) is strongly influenced by interactions with your employees. It is much more influential than advertising and marketing. Customers remember how your employees made them feel. Customers and service users who are aligned to your values are also far more likely to be loyal and be ambassadors for your organization.
When values are used well, all the employees in an organization exemplify them in their day-to-day behaviour. As a result, customers and other stakeholders who interact with your organization understand what you stand for and your organization's reputation and brand is enhanced. Why would any leader invest an annual salary in an employee who is not reinforcing the organization's values in this way?
SERVICEBRAND
At SERVICEBRAND Global, we believe in putting values at the centre of organizational growth. When you can connect your values to actions and behaviours that embody them, you are on your way to supporting the achievement of your organization's mission. If you are struggling to identify the values for your business, failing from too many attempts to copy the competition, sceptical about the danger of being seen as paying lip service to a set of values 'on the wall', or just unsure how to embed values in your organization, let's explore what SERVICEBRAND Global can do for you.