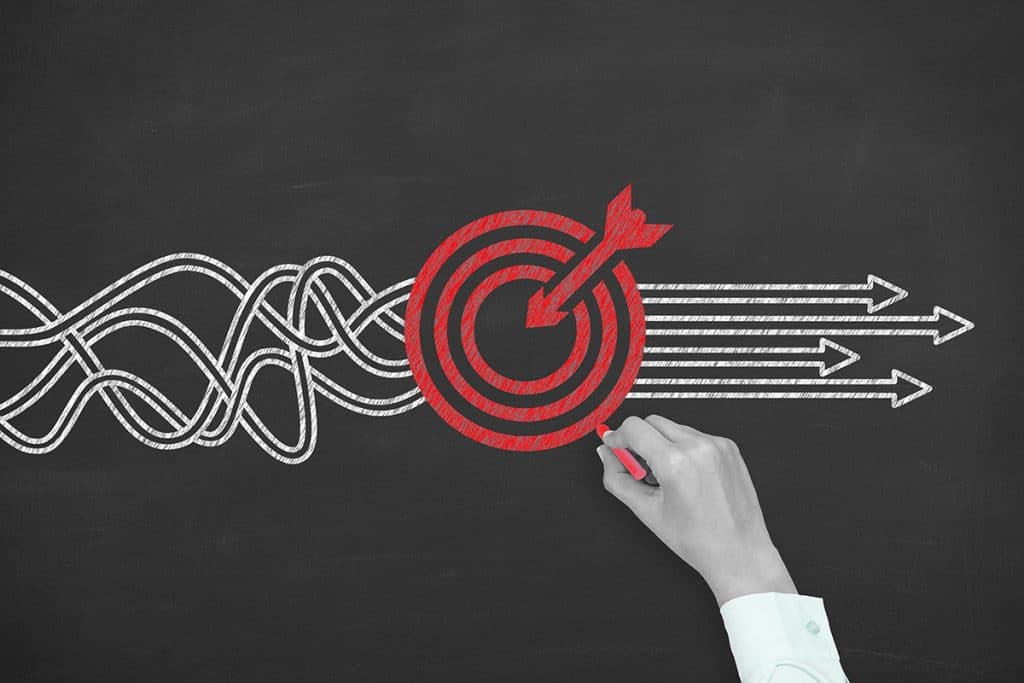 As previously discussed alignment looks at how well an organisation functions as whole. But how can we function in a complete and meaningful way, when most people put no stock in the power of vertical and horizontal alignment?
More organisations are connecting to the idea that vertical alignment can benefit their overall longevity and profitability. Yet, those same organisations seem to put limited stock in the idea that horizontal alignment with service partners plays an equally important role.
Vertical alignment
Vertical alignment within an organisational context, is the way resources and strategies are engaged in the same direction to work towards to the organisation's goals, mission, or purpose. Having this kind of vertical alignment as a main focus, drives every part of the business the same way. When this happens everyone involved knows what they are contributing towards, and that their contributions are valued as a small part of a larger whole.
Vertical alignment also encourages efficiency from the top down and bottom up. Those at the top will know their front facing employees are aligned with the organisation's values and mission. These felt sensibilities are passed onto the customer through them. In return, lower-level employees will feel valued and able to express their experiences up the ladder in a way that sees changes made to retain proper alignment. If you don't know how your employees feel about your management, or aren't sure if they understand your organisational values, it's time to ask them.
Horizontal alignment
As well as aligning from top to bottom, it is also possible and important to align across all areas of connected business. Any company, organisation, or business that you work with, even if not a part of you directly, is still an important part of your eventual success. How clear you are about who you are as an organisation, and how well this aligns with the values and purpose of the people and groups you do business with, will define how beneficial and long lasting the working relationship will be.
Alignment between organisations and service providers
As well as vertical alignment, horizontal alignment is an important, if underrepresented concept. Many studies and personal opinions show, that while people are starting to understand the importance in aligning vertically, the major still aren't considering horizontal alignment with service partners/providers as being of the same importance.
Aligning expectations
In order to find the right service partners, managing expectations and creating an environment of effective communication is key. If your organisation is not well aligned vertically, and struggles to communication its values internally, how can you hope to express yourself correctly to any service providers you may need to work with.
Money makes the world go round, but it is not the only factor that should be considered. Look carefully at who you say you are. Is it clear? Can anyone looking in immediately know who you are and what you stand for?
The same applies when considering who to partner with for services or outsourced production. Alignment won't exist in organisations that claim a set of values that are not adhered to in all areas of business. Even down to selecting who to work with. Customers can always detect inauthentic businesses, those that claim to have a strong set of values, yet partner with organisations that don't represent those same values at all.
Communication is key, you have to be clear about who you are and what you expect from your service partners. Once engaged by you, they will become a part of who you are. If they don't understand what you represent, how can they communicate your brand, message and values to your customers or service users?
Post-pandemic opportunity
The pandemic has offered a rare opportunity for organisations to re-evaluate and reconsider some of their service arrangements. As more service providers realise that value delivery is just as important as service delivery.
What gets done is important, but even more so is the way in which it is achieved. Claiming to be an organisation that values service quality, who then outsources part of their offering to people who aren't paid a living wage or trained in any way to represent the business in the right way, will always negatively affect customer relationships.
Cheaper is easier, but it isn't better. There is a unique opportunity now to renegotiate these relationships, so that they better reflect the type of organisation you are striving to become. So that your values are understood, not only internal, but externally, across all customers and service providers.
SERVICEBRAND
Those that aren't considering both forms of alignment are missing an opportunity to generate lifelong customer loyalty and sustainable market share, through a more consistent approach to business and organisational management.
If you are having trouble with organisational alignment, the SERVICEBRAND approach provides a framework, which can facilitate the creation of joined up approach to help you create a more aligned and thus more efficient organisation.