CASE STUDIES
Here are some examples of case studies to give an idea of the sort of SERVICEBRAND projects that can be delivered. These can be discussed in more detail where there is specific interest because projects are all tailor-made and can vary enormously eg from a comprehensive SERVICEBRAND scope with 14 workstreams globally for a major automotive company to a standalone 31Practices values initiative for a UK financial services business to an EMEA supply chain service excellence culture programme. The objective is always to drive measurable success through inspiring positive employee behaviour to deliver outstanding customer experience, aligned to the organisation brand and values.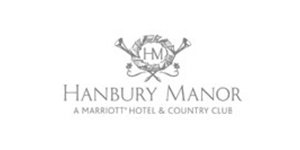 Transformation of a five star hotel – three consecutive all green balanced scorecards and Hotel of the Year award.
"When I arrived last night, I explained to the young night porter that I had forgotten my business suit. I was amazed when he offered to collect his own suit from home to lend to me"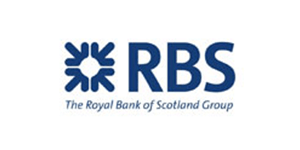 One Team service excellence programme for the FM supply chain of a FTSE 100 company – 10% cost reduction, 10% customer satisfaction improvement, Corenet Global Innovation award.
"The receptionist asked me to lift my terrier up in front of the camera, asked his name and printed off a name badge. The best welcome I have had in any corporate office in the world."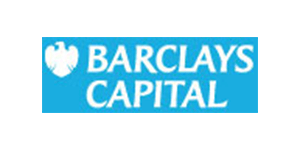 Creation and implementation of a consistent, global service brand and values-based One Team culture in key locations for an investment bank.
"I had lost my wallet and returned to the office because I had no means of getting home. The security officer drove me there and made sure I was safe."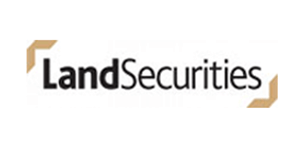 One Team and 31Practices implementation in the London portfolio of a property company – record 95% customer satisfaction rating.
"My engagement ring went down the washroom plughole and the cleaner rescued it for me"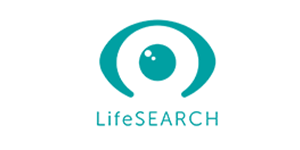 31Practices values project helping to achieve Sunday Times mid-size company ranking number 3 and Association of Business Psychology Employee Engagement Award
"Making LifeSearch a values driven company is the best decision I have ever made"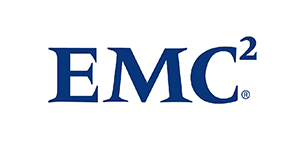 Award-winning One Team Service Excellence programme for EMEA region Real Estate and Facilities Management function
"This is ground breaking work in our sector"
Award winning EMEA supply chain One Team project
ENDORSEMENTS
Alan's commitment, willingness to engage and sharp insight characterise the tremendous value he has added as a Non Exec on the Board of BQF.
David Callaghan
President
BQF
With the simple and practical 31Practices approach he has created, Alan has found a refreshingly different way to make values as inseparable from the modern mission-based business as the double helices of DNA. Both his speaking style and work style have been a pleasure to experience.
Alon Rozen
Dean and Prof. of Innovation
Ecole des Ponts Business School, Paris
31Practices is an excellent method and has played a big part in LifeSearch's whole company, long term focus on our culture and values. The bespoke nature means the LifeSearch practices we carefully created remind all 'Searchers every day of what we are about and why, and the behaviours we need to display to protect more families than anyone ever thought possible.
Tom Baigrie
CEO
LifeSearch plc
I describe Alan as the most HR savvy operator I have ever met! What's more he is great fun to work with.
Jacqueline Moyse
Head of Organisational Development
Mandarin Oriental Hotel Group
Alan's support has been instrumental in improving levels of engagement and overall performance, personally and with my team. He is a very good listener, gaining a deep understanding before cocreating an improvement plan. He is also very engaging and easy to work with.
Grant Cochrane
Vice President Special Services and Worldwide Sales
FedEx Express
Vision, challenge and strategy allowing individuals to stretch their potential. An inspirational leader.
Sheila McCann
General Manager
Chiva-Som Health Resort Thailand
Truly progressive thinking. The pragmatic approach to providing a customer experience achieves measurable return on investment.
Steve Flaim
President of The Americas and Group COO
PTS Consulting
An absolute pleasure to work with. Focussed on ambitious results but does what is right and leads in a truly inspiring way.
Ravi Bhatnagar
Account Director
Land Securities
Rarely do I come across a book which is as complete as this one. Alan and Alison have left me nothing to say. They have put together an encyclopaedia of understanding about what it takes to build the neural pathways of an organisation.
Richard Barrett
Author of The Values-driven Organisation
Unleashing Human Potential for Performance and Profit
The best thing about the 31Practices approach is how it energises front line employees and gives them confidence to bring the organisational values to life every day. One of the team in New York said "Our 31Practices is like my bible at work. I read it every day and it makes me a better person". Priceless!
Jo Berrington
Marketing Director
YOTEL
The blend of emotional intelligence and commercial acumen is rare! The dedication to customer service is an example to follow.
Toby Turner
Managing Director
Holtby Turner
Alan used the Servicebrand approach and his almost uncanny ability to engage programme stakeholders to provide Dell EMC with accelerated business impact and sustainable performance - at scale.
Bruce Barclay
Senior Manager, EMEA Operations and Strategy Corporate Real Estate and Workplace
Dell EMC
In the employee engagement survey, we dramatically outperformed the High Performance Norm.
Peter Emery
Centre Director
Gunwharf Quays
Our Investors in People accreditation review hit our highest score to date and our bottom line profit rose by 25% over two years as well.
Marc Newey
Chief Executive
Roehampton Club
Alan spoke about the Values Economy at the 2nd Global Conference on Creating Value . His brilliant talk was convincing and energised the audience.
Gautam Mahajan
President
Customer Value Foundation and Founder Editor of the Journal of Creating Value