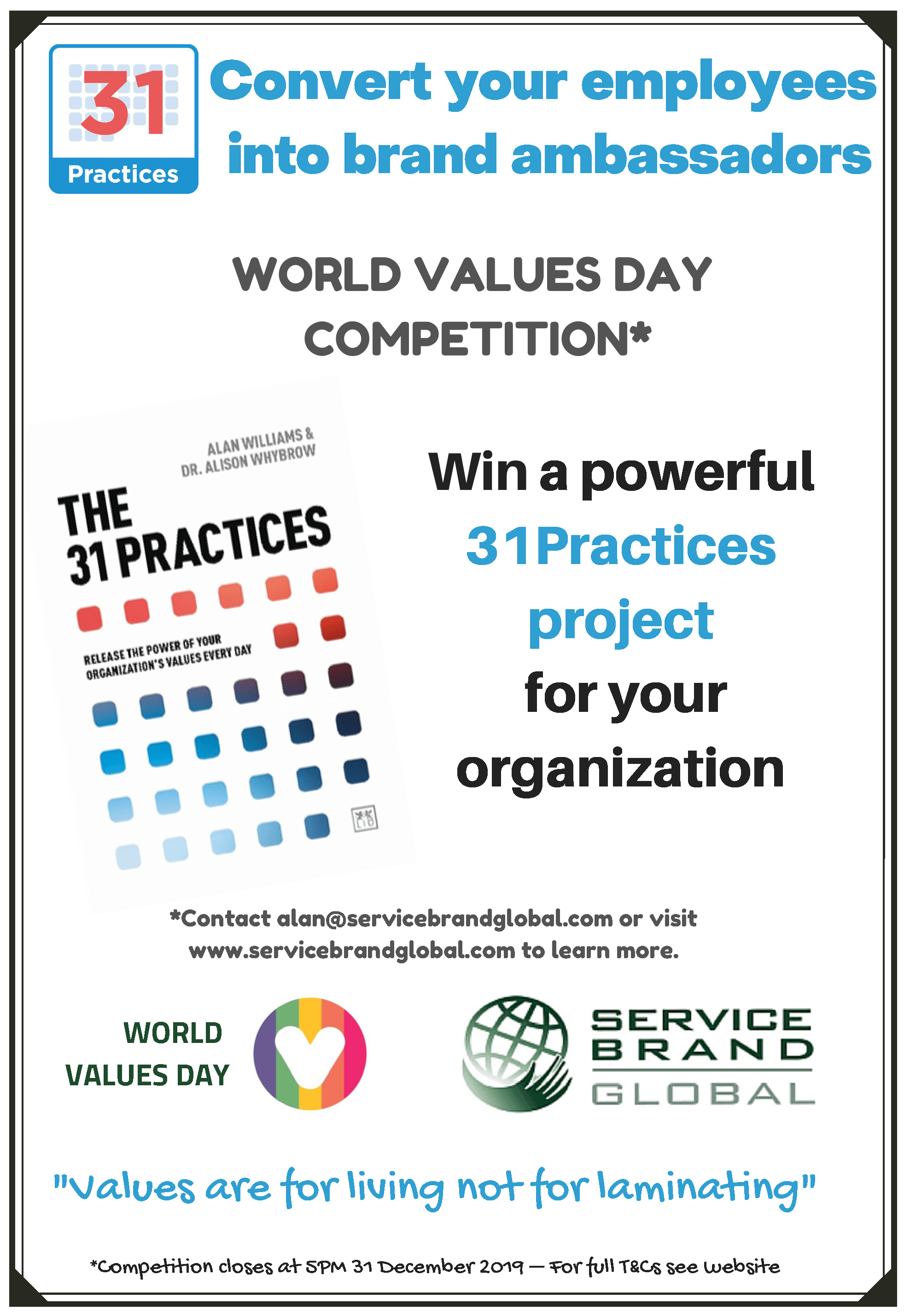 How "alive" are your organisational values?
Do you have your organisational values clearly explained on a website or intranet or in easy reference documentation?
What would be the benefits of people in your organisation living the organisational values excellently……in practice?
In July 2018, the Financial Reporting Conduct (FRC) issued revised guidelines with radical new language around the topics of culture and values:
"The board should establish the company's purpose, values and strategy, and satisfy itself that these and its culture are aligned. All directors must act with integrity, lead by example and promote the desired culture."
"The board should assess and monitor culture. Where it is not satisfied that policy, practices or behaviour throughout the business are aligned with the company's purpose, values and strategy, it should seek assurance that management has taken corrective action. The annual report should explain the board's activities and any action taken."
This increased focus on culture and values could be a game-changer for organisations of all sizes and in all sectors.
31Practices is an award-winning tool which helps organisations to translate their stated values into the practical day to day behaviour of employees it has been used in sectors as varied as hospitality, financial services, technology, automotive, logistics, utilities and facilities management….and in a prison!
Values are for living not for laminating competition
In celebration of this year's World Values Day,  SERVICEBRAND GLOBAL is looking for an organization wanting their values to be lived not laminated. One organisation will be chosen to receive a free 31Practices project, which includes co-creation workshops, creation of the draft 31Practices, guidance with the implementation and one year of support.
We are also giving away a FREE CHAPTER DOWNLOAD of The 31 Practices book "THE MUST-HAVE HANDBOOK FOR EVERY ORGANIZATION LOOKING TO MAKE AN IMPACT" when you register interest and complete the brief questionnaire about why you'd like to implement a more values-based approach in your organisation.
If you are interested in winning a FREE 31Practices values project for your organisation, please answer the questions below and submit your answers. (Your FREE book chapter will be available to download on the thank you page).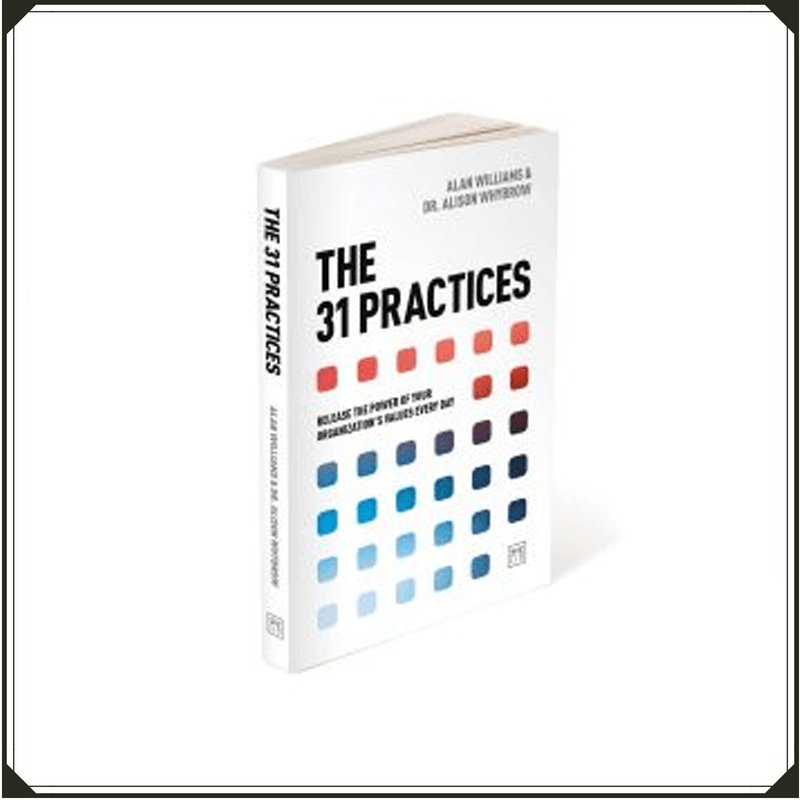 Competition Rules and T&Cs
The winning entry will receive the following support to implement the 31Practices project:
One day of co-creation workshop delivery and/or train the trainer session for self-delivery
Creation of the draft 31Practices plus one stage client review and amend to finalise
Remote guidance by phone and email for the implementation
4 (quarterly) one hour calls during the first twelve month period to assess progress
A one day visit after twelve months to review progress
Additional support can be provided as required and fees will apply
Client organisation commitment:
A single point of contact for the 31Practices project
Provide facilities (meeting room, flipchart paper, pens etc) for co-creation workshops
Organise employee attendance at co-creation workshops
Provide facilitators to deliver additional co-creation workshops if required
Funding of 31Practices printed collateral
Expenses involved with delivery of co-creation workshops and annual visit
Values are for Living, not for Laminating