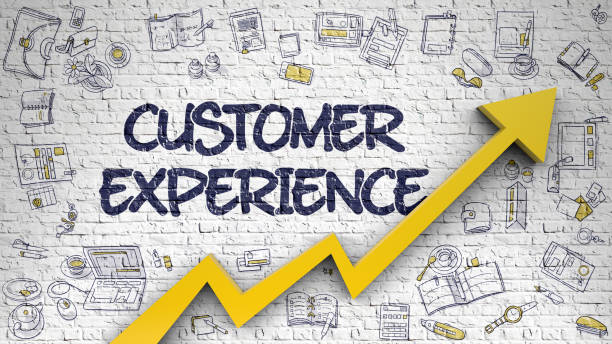 Customer service is one of those areas that seems to be written and talked about by experts and put forward as the key to business success. And yet how often do we experience outstanding customer service? Rarely. Outsourcing of customer service functions, poor understanding of the importance of quality service and limited ways to effectively resolve issues all play a part in making customers feel at best frustrated and at worst, invisible with no voice once an organization has taken their money.
This approach to customer service takes its toll because if customers aren't having a good experience, they are more likely to try out a competing brand or service. It is good to remember that your competitor is only one mouse click away.
CX reimagined
Imagine a world where customer service is the key strategy… in practice; where customer service delivery shapes all decisions and choices by everybody in the organization; where the best measurement and insight tools create tailormade user profiles for each customer, specifically designed to give everyone the best possible experience and interaction with the organization; where the business leaders are obsessed with creating and improving purposeful interactions, that keep the customers feeling valued, in a sustainable but ever evolving way.
What is it and why should I care?
A customer experience (CX) strategy is a plan that focuses on a value-based holistic approach to customer service and interaction. One that places less important on making customers buy the product or service, and more on how they feel while they do it.
This is by no means an easy task. It requires a detailed understanding of not only the purpose of your organization, but a willingness to view customers through the lens of their values and emotions, rather than just their wallets.
Most important is a thorough understanding of the customers' journey. Here are some questions to consider:
• How do customers find you?
• How are you making your products/services available to customers?
• What are your customers' motivators e.g. necessity to buy, lack of alternatives, best value, ease of purchase/delivery/use, values alignment, loyalty to your brand or organization?
• If they are loyal, do you understand why?
Consider the simple matter of how easy it is for customers to make contact across a range of channels. If it is difficult and/or complicated to get information or to make a complaint, customers might become disengaged from your organization, and far more likely to change their brand allegiance.
Where do I start?
The world of marketing and advertising has evolved. Previously, the product or service was created and then 'sold' to the customer, not just on a rational (often financial) basis but emotively as well. But as the markets have become flooded with competing brands, creating positive differentiation has become more of a challenge.
The key to starting a good CX plan is to consider the customer experience, before the product, and work your way backwards. What do people value and what are they missing? How will they feel if they can get what they consider to be lacking or be connected to an organization that shares their values.
Start there and work your way back to the product/service you offer and then the processes necessary to create and implement it. When you not only meet, but exceed a customer's expectations, they are far more likely to be repeat customers, and not only that, but are also more likely to become brand ambassadors, offering ever-valuable free word of mouth recommendation. Today, your organizational stakeholders are the new marketing department.
Listen to the people you want to serve
One of the common errors in effective CX strategy development, is a failure to effectively measure, understand and then implement changes on customer feedback. Profit is not a great indicator of customer service. When given competing options, customers have no reason beyond you having met a basic required need or service, to not jump ship when treated even fractionally better by another brand.
Creating multi-channel lines of engagement is a great way to not only gain vital feedback but to also give customers a freedom of choice in how they interact with you. Some may prefer social media, others email, and still others to speak to a human being on the phone. But the key to this is having as many ways as possible for customers to feedback about their experiences, if you can't effectively measure their experiences, then how can you hope to improve their experience?
When you have taken the time and trouble to collect data, make sure that it is analysed and used to make decisions. If this doesn't happen, what was the point in collecting the data in the first place?
Effective resolution
If you are looking to improve customer service, don't wait until there is a problem to be fixed. Take a proactive approach, for example having a live chat assistant on your website to help deal with any queries about your organization before they become complaints. Or by having a dedicated customer support line for customers to voice their concerns before making a purchase. Two key points to remember with problem resolution: first, do everything possible to resolve an issue at the first point of contact; secondly, always view the problem from the customer's perspective (and understand that this can vary from one customer to another).
SERVICEBRAND
At SERVICEBRAND GLOBAL our goal is to help you create the most effect CX strategy, regardless of your organization's size. We can help you understand the limitation of your current strategies, and help you create and implement strategies that offer the best customer engagement possible, through measurement, insight, and optimization. When coupled with an ability to continuously learn and adapt to your customer feedback, your CX strategy will begin to take on a life of its own, one that will always be aimed at creating even better customer experiences.