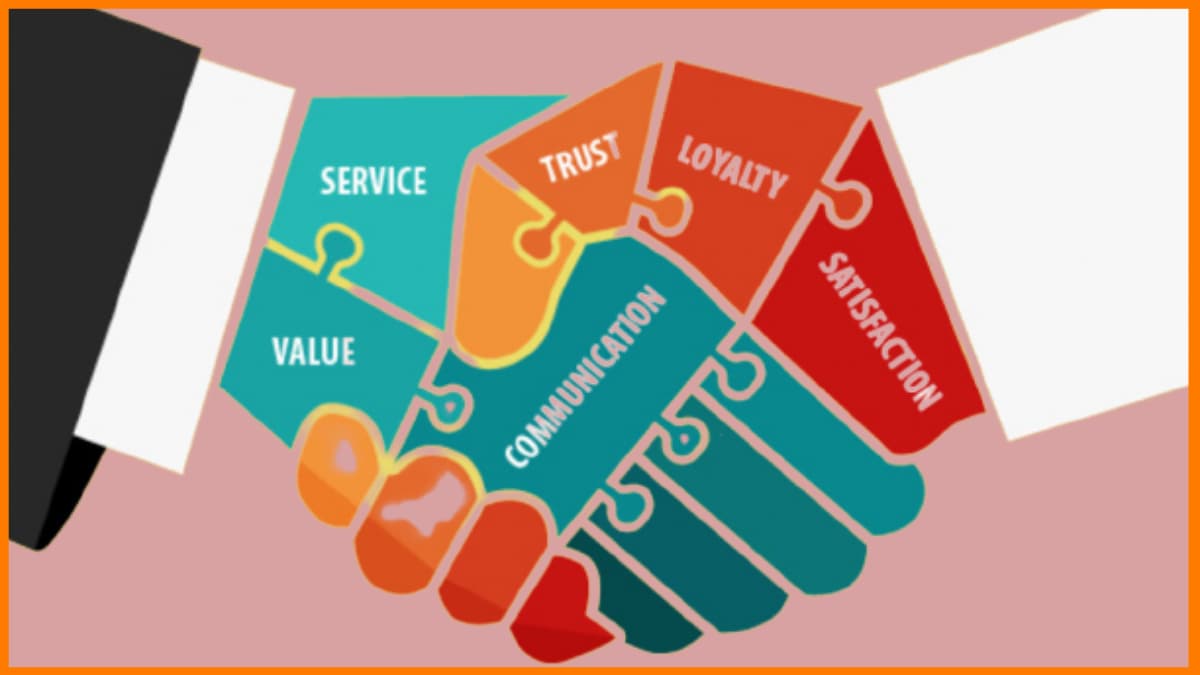 Building customer trust is a complicated process that takes time and patience to achieve. When you get customer trust right, your customers become ambassadors for your brand. In turn, other customers are more likely to purchase your offering based on their recommendations. More consistent customer interactions can only lead to increased sales.
Where to begin?
The foundation of any trust relationship is empathy. This is the ability to recognise and understand the difficulties of your consumers. Your entire organizational policy should centre around the consumer viewpoint. Remember who you are trying to serve. Without customers, there can be no success and, ultimately, no business.
When building strategies and hiring new employees, be sure to select people that are empathic to the customers' point of view. People that can consider the situation from both sides are key in building trust and bridging the gap between customers and organizations.
Practicing Empathy
Understanding the experiences of others can be a challenge. How do we put ourselves in the shoes of people, that have lived experiences vastly different from our own? Sometimes it best to take a practical and hands on approach. Take Barclays bank for example. They have been training their employees with an age simulation suit (weighted with decreased visibility) to provide the experience of someone with vision problems and mobility issues trying to access their services. These suits are even capable of inducing temporary joint pain!
Building the experience of your organization around the people that struggle most to engage is a genuine and fulfilling way to build trust with those customers. The elderly and disabled people should be treated as equally entitled to access your products or services without having to face unnecessary barriers like poor access.
Training in empathy and awareness is far from straightforward. How can you simulate the pain sometimes experienced by elderly and disabled people? But If you make the effort to do the most for all of your customers, not just the ones that are easy to serve, the returns in customer loyalty and trust can be enormous.
The right thing at the right time
Organizations flouting customer trust has become an ever more common occurrence. Worse still are organizations that only act with decency and morality when it suits them. Consumers often forget how much power they hold over the organizations and institutions that serve them.
Activism can be polarising. That is why understanding your organization's core values and purpose is so important. Embracing causes or any of the fights for social justice must be woven into the very fabric of what you do, not paid lip service to for moral clout.
Fashion outlet BooHoo is an example of getting it wrong in terms of building customer trust. In the wake of the BLM movement on social media, the company committed to support more diversity and inclusion. At the same time, they were linked to illegal sweat shops in the background.
One of the biggest metrics for customer engagement is the extent to which customers trust the organization to do the right thing. That is not to say you must take up the torch for every cause, that is not always possible. But you can design your strategies around the issues that represent your values and organizational goals. If you are a coffee company, you might commit to sustainable and fair-trade products. If you are a clothing company, you might commit to reducing fasting fashion and ban slave labour practices.
Tell the Truth
Customers and service users are not fools. They will be able to tell the authentic from those that are not. If your organization makes a mistake, be honest with your customers about it. Trust is built through cycles of trial and error, growth and expansion.
Too often toxic company culture prevents people from owning their mistakes, by overly punishing a single mistake, rather than the consistency or frequency with which mistakes occur. One mistake is not a problem, it is a learning experience.
When you come down hard on a first-time mistake, it doesn't correct the offending behaviour, it only teaches more subversive behaviours. When there is no room for growth, employees are less willing to step into the line of fire and have a growth moment.
And it is always the customers that pay for these learned behaviours. If your employees are so fearful of making a mistake they pass the blame onto the customer, trust will be permanently damaged.
Building a better future
Customer trust is a tricky subject. It requires understanding, empathy, and honesty. At SERVICEBRAND our three goals are
1) To help you understand your core values and purpose.
2) To create plans and strategies to empathically connect with your customer and service user base.
3) Help you create an honest and open company culture to facilitate trust building internally and externally.
Why not see what SERVICEBRAND can do for you?