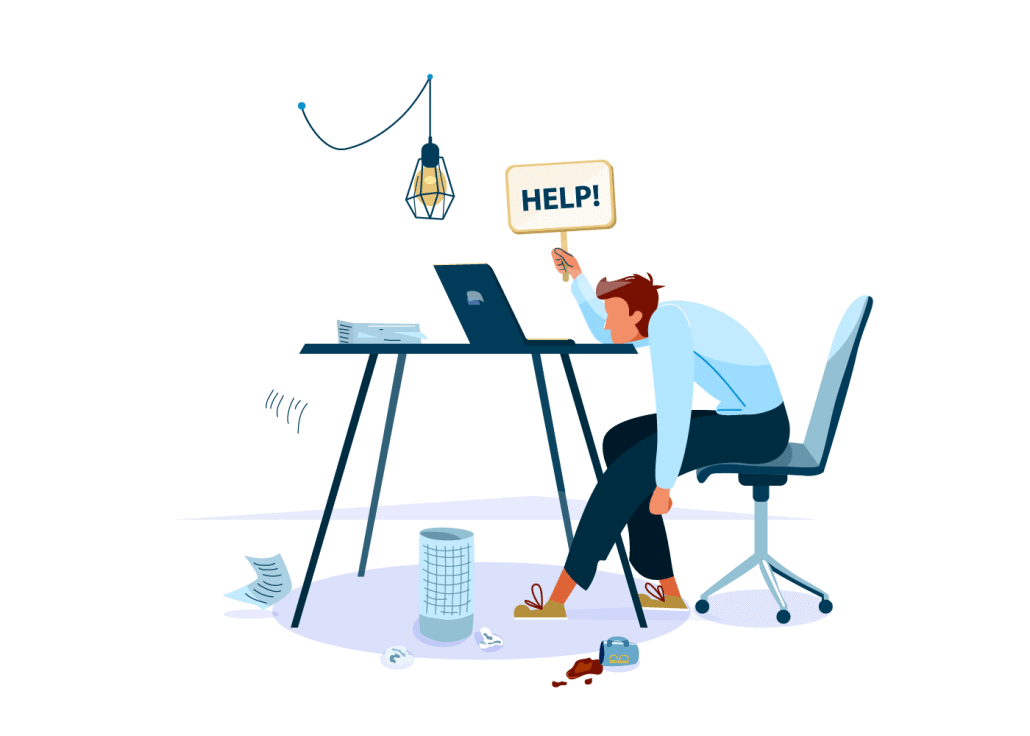 In an increasingly technology dependent world, it is sometimes easy to overlook the fact that people (employees) are often the first point of contact your customers or services users have with your organization. When they are motivated and equipped to do the job, employees can be valuable ambassadors for your brand, but, at the same time, if their needs are ignored, they can become despondent and unmotivated, not performing at their best and having a potentially damaging impact; both of these outcomes have a critical effect on your organization's image, and overall performance (including financial performance).
When you are able to establish a sense of shared values, engaged employees become the best asset you have for representing your organization and what it stands for to others and, in turn, this will create sustained performance over time.
The flipside of employee engagement
When done well, employee engagement will become a powerful tool. But when it is not managed well, it can cause serious challenges with an employee's ability to cope and manage their workload and stressors. Burnout occurs when people reach a point of consistent mental or physical exhaustion; most commonly brought on by periods of prolonged stress.
How you implement your employee engagement strategy will play a key role for employees in determining the health of the relationship they have with the work they do. Engagement and motivation are achieved through connecting to an employee's sense of worth and purpose. But this is a starting point rather than a silver bullet. Constant care and attention are needed in understanding the demands of day-to-day work and how different people respond in different ways. Stress associated with achieving results can have a positive impact on one person and the opposite on another. Managing the differences at a human level might be the single most important aspect of employee engagement and leadership.
Motivational balance
Having employees driven by purpose, aligned with your organization's values will add consistent and positive value to your business. But purpose driven work can also create huge pressure where employees might not be able to switch off from their work, creating potentially destructive stress cycles. By way of example, consider some people who work in the health care sector. They are highly committed to providing the best level of care and service possible but sometimes this is at a cost to their personal wellbeing.
It is an employer's responsibility to keep track of their employees' wellbeing, to ensure that their engagement doesn't come at the cost of their health. And sometimes employers might be tempted to take advantage of high levels of commitment. Do you know people who have worked when they are sick, not taken holiday they are entitled too, or worked on their days off? These examples should not be taken as examples of employee engagement because they are instead examples of abuse of employee engagement.
Sustainable practice
Correctly motivating and engaging employees is a complex process. In a world where stress can feel like a normal state of being, the sense of burnout that can occur from being in a constant state of anxiety, will more often than not have a negative impact.
The best employee engagement practices are those that focus on sustained commitment and performance over the long term rather than short term performance and financial results.
Responsible engagement
Responsible engagement begins with the employer correctly identifying the values and purpose of the organization, before communicating that to the employees. But it is not enough to tell the employees what they should value. It needs to be lived in the way everybody in the organization behaves when things are going well, and especially when things aren't going well.
The key point is that motivation and engagement are not necessarily wholly positive elements in themselves. They need to be correctly managed and understood, so that employees have the time to give their best, to learn, grow and develop, and to feel a sense of fulfilment.
SERVICEBRAND
At SERVICEBRAND GLOBAL, our mission is to help organizations create effective employee engagement strategies, that don't place profit over people. That help you find the natural grooves in your values and purpose to create excellent customer experiences for your customers and service users, while teaching your employees how to recognise their worth personally and as part of a larger organization.