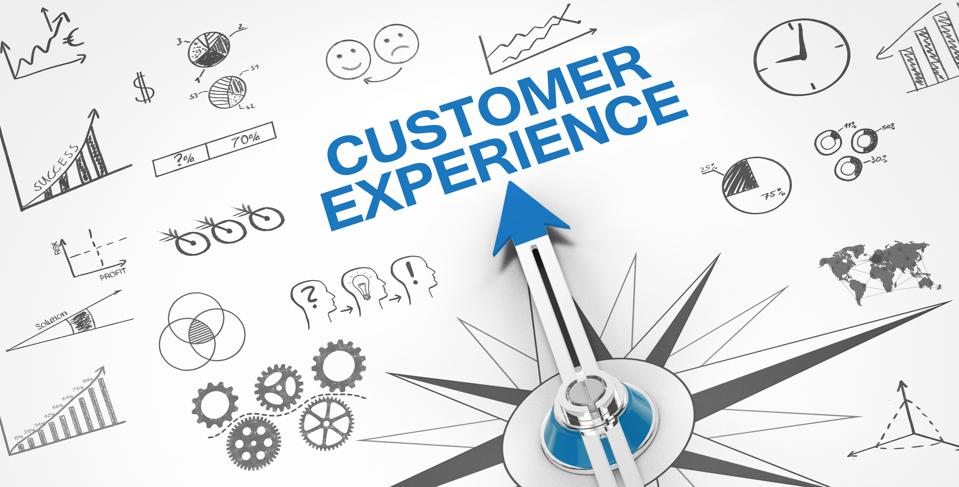 Getting customer experience (CX) right is not always straightforward and often challenging. What made for good customer experience in the 90's is vastly different from the kinds of experiences customers expect to have in 2022.
Changes in culture, society, availability, technology, and financial status have always impacted customer experience. Trends often only last as long as the moment or time frame that created them. So, what does this mean for creating a long-term customer experience strategy?
It's just a sauce!?
In order to create a successful CX strategy, you must first consider how to add value to the customer journey. The more value you add to your customers' experience, the more likely they are to remain a loyal customer and become an ambassador for your brand.
Predicting and planning for new trends is almost impossible. Fad's pop up seemingly out of nowhere and disappear just as quickly as they arrive on the scene. But despite their rapid disappearance, they leave indelible marks on the cultural landscape. Some even carry on far longer than the trend itself. Consider the hype around McDonald's Szechuan dipping sauce. So intense was the memory of the short-lived product, that 20 years later people still talk about it. A whole new generation of customers was created: people who had never tried the product clamoured and fought for it during a one-day re-release in 2017.
When customers are saying, 'You had to be there' when describing their inside knowledge to others, this is, perhaps, the epitome of the term 'customer experience'.
Strategies that work for you
The pandemic forced a major change in the way customers access products and services. Organizations that were hesitant to digitize their channels may have survived the pandemic, but certainly haven't thrived in the same way that early adopters have.
Finding the right strategy to build a great customer experience starts with how you engage with your customers and service users. When you provide an omnichannel experience, are customers able to move between each of those channels with minimal effort and achieve the same style of experience?
One of the biggest detractors to customer experience comes from the implementation of channels before they are ready. We all have painful experiences of talking to chat bot on the phone that just doesn't understand the request we are trying to make. Or talking to an AI in a browsing window that just can't figure out how to answer our question.
The more options you give customers in the ways they can connect and interact with you, the more likely you are to better service the market with your product or service. But your channels are often the first point of contact for customers with problems or queries and, if your services are gimmicky and not fit for purpose, nothing will turn a customer away faster.
AI is great, and often an almost free way of handling massive amounts of information. But make sure you have humans capable of resolving complex queries. When customers can trust they are being truly heard, it will build a more positive impression in their minds.
Managing the moment
Everyone wants to feel important, to feel special. Thanks to predictive AI, the relationship between organizations and consumers has never been more individual and certainly never so intimate. Sometimes advertising agencies know more about us through our search histories and online usage than even our partners, family and friends do.
This level of hyper targeted individualisation has heightened our expectations from the organizations and services we engage with. We feel good when we are understood. When services cater to our needs without our having asked, we feel valued and connected to the organization in a deeper and more meaningful way.
Customer experience used to be easier to manage with advertisers tasked with creating campaigns to target and direct products and services at people. Effectively telling them what they want. This is no longer the case; there are so many products, so many services, and billions of hours of adverts streaming every day. This bombardment means your customer experience strategy has to be tailor made to hook and keep the customer happy within seconds of engaging them.
Cheap AI and poor customer service agents are not the way to achieve experiences that will keep customers connected and interested in your organization for long.
Is this what you are looking for?
The future of customer experience is tied to an organization's ability to create personal yet repeatable customer purchases. Organizations that dial into tailoring subscriptions and services directly to specific customers, are far more likely to create long lasting customer loyalty through engaging and personal experiences. 91% more likely in fact!
By targeting individual customers in this way, you ensure that although every customer will have a different experience. They all get the best experience for them.
SERVICEBRAND GLOBAL
Navigating customer experience and building effective strategies to build and keep a loyal customer base can be tricky. At SERVICEBRAND GLOBAL we believe in a personal and omnichannel approach to building quality customer experience. If you are struggling to create meaningful relationships with your customers or service users, we can help you develop strategies that fulfil all your customers experience needs.