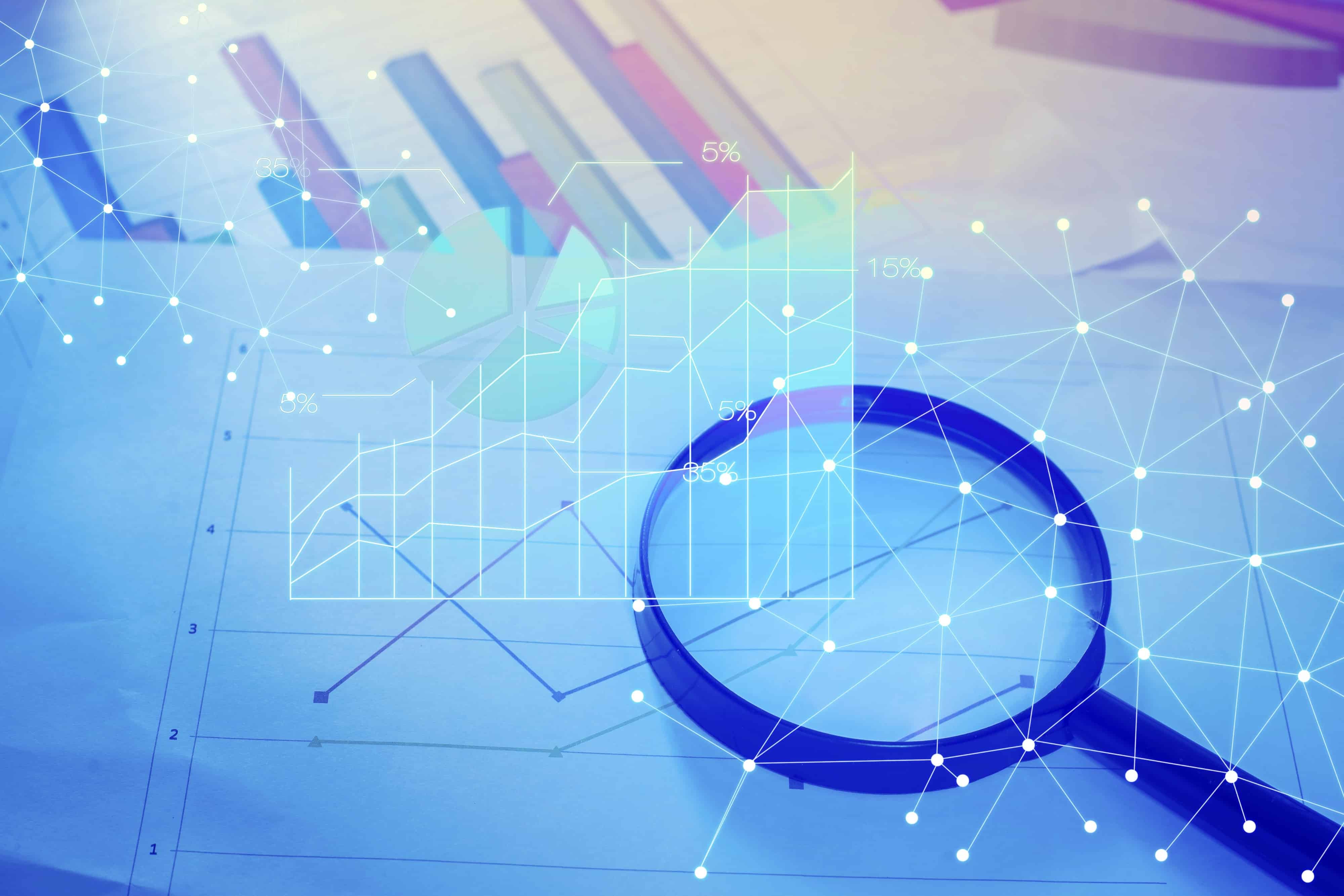 "You must get involved to have an impact. No one is impressed with the won-lost record of the referee." John H. Holcomb
To have an impact means to have a marked influence – a strong effect on someone or something. Impact is often associated with measurement and reward in organizations, and the phrase "What gets measured gets done" has been attributed to Peter Drucker, Tom Peters, W. Edwards Deming, Lord Kelvin and others. It is true – impact is only seen historically, after the fact.
We define Measurement & Insight as the efficient and effective use of data to inform future development of the organization at all levels, including collection, interpretation, communication and decision-making. The purpose of Measurement & Insight is to understand what impact the organization has delivered in different areas and to enable decisions that will create the most value in the future.
Be careful what you ask for
In the decades to come, when organizational management from the 1970s to the 2010s is looked back on, it is likely that 'metrics' will be a key topic. We think that the use of measurement-based approaches such as KPIs (key performance indicators), SLAs (service level agreements), incentivized pay schemes and others might be viewed as, at best, misguided and clumsy and, at worst, crude and ineffective.
We are strong supporters of measurement and insight as an aid to decision-making and accountability. Measurement and insight in themselves are not the issue.
The digital revolution has made it much easier and cheaper to measure multiple dimensions of an organization's activities and this has led to what has seemed like an almost obsessive, simplistic application on the basis that it is 'the answer.' But metrics are a support to, rather than a substitute for, thinking. It is the simplistic way in which they are applied by organizations' leaders that can cause issues, and sometimes catastrophic damage. Measurement is immensely powerful – either for good or ill – and the outcome is dependent on the level and quality of leadership involvement, just like in the quote above.
"Cutting the deficit by gutting our investments in innovation and education is like lightening an overloaded airplane by removing its engine. It may make you feel like you're flying high at first, but it won't take long before you feel the impact." Barack Obama
The American Nobel Prize winner for economics Joseph Stiglitz observes that "What we measure affects what we do. If we have the wrong metrics, we will strive for the wrong things" – or, in other words, if you don't measure the right thing, you don't do the right thing. The notion that you can't manage what you don't measure is a trap. Deciding what to measure is so much more important than the measuring itself.
We are in favour of a broader approach to measurement and insight, and we admire the way that, if used as intended, the balanced scorecard has stood the test of time since it was proposed in 1992. The triple bottom line (otherwise called the TBL or 3BL) is a more recent accounting framework with three parts: social, environmental (or ecological) and financial. Some organizations have adopted the TBL framework to evaluate their performance in a broader perspective to create greater business value.
Measuring and sustaining behaviour
An over-reliance on simplistic measurement by numbers is dangerous. Impact also needs to be assessed at a less quantitative, more qualitative level. A combination of carefully considered metrics or quantitative measures (to provide direction) and a collection of qualitative data (e.g. narrative, story and open comments) clarifying the impact on individuals and groups of stakeholders provides a much richer picture of impact and the context within which this happens.
While stories might not seem 'measurable' by numbers, management educator Henry Mintzberg proposed starting "from the premise that we can't measure what matters." Mintzberg suggested that this gives leaders the best chance of realistically facing up to their challenges. Stories are a particularly fruitful way of communicating.
SERVICEBRAND
At SERVICEBRAND Global, we believe in the Measurement & Insight is the fifth (and final) Element of the SERVICEBRAND approach and is applied equally to the previous four Elements: Brand Identity, Employee Engagement, Customer Experience and Systems & Processes.
The SERVICEBRAND approach helps to capture and present your data and the insight generated from it as 'intelligence' to make decisions. If you are not making decisions based on your measurement and insight, why are you collecting the data? If this is an area you would like to improve, please give us a call, and see how we can help you.