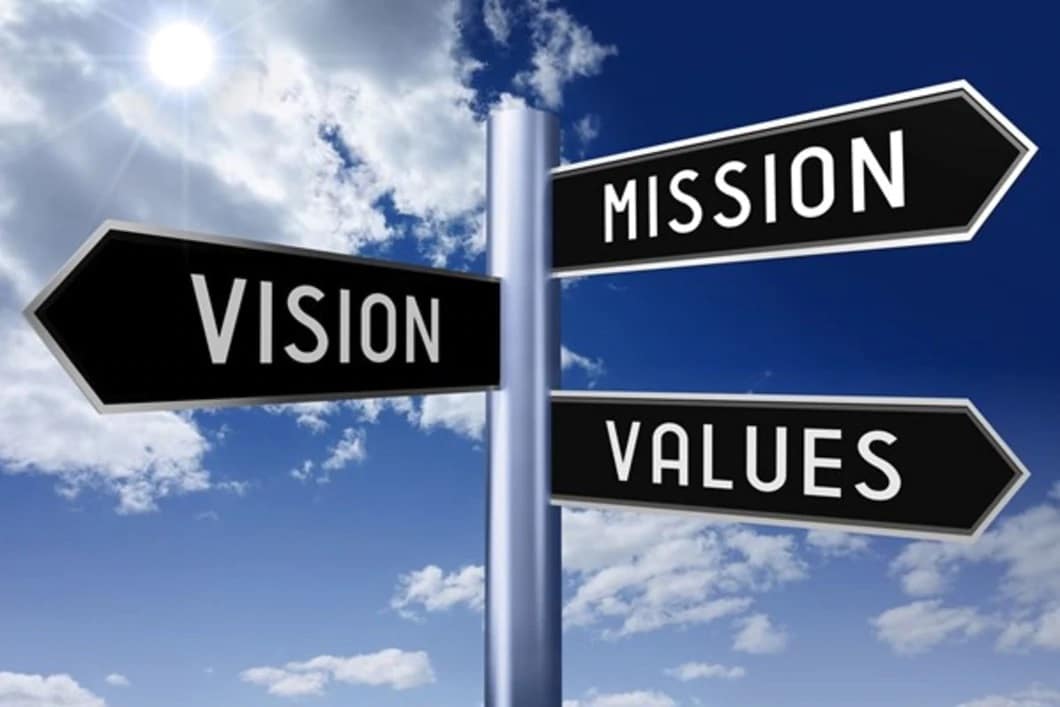 Organizations are becoming more switched on to the importance of aligning their vision and purpose with their values. A set of clearly defined values can directly contribute to the creation of an inclusive, engaging, and strong organizational culture.
How well these values are understood has a direct impact on employee alignment. And also how well connected your customers and services users feel about your organization's identity/brand as a whole.
The next hurdle
Defining these values can be a complicated task. We have dived into deeper discussions on how to identify the right values for your organization in previous blogs. The process, however, doesn't end with a neat list of values. What comes next is the most difficult part. Successfully communicating them to your employees and to your wider audience as a whole.
Building understanding in a consistent and well explained manner is a keystone to developing company culture that supports your purpose and vision. This can be done by aligning everyone with actionable, values-led behaviours to embody while representing your organization.
Values are for living
Values are for living, not laminating. Of course, visual reminders can play a useful role in reinforcing the message around expected behaviours. Avoid falling into the trap of thinking that this is the job done. The key is to focus on the specific behaviours you are looking to employ within your organization. For example if one of your stated values is 'integrity', you might put energy into ensuring that 'We treat all of our service users equally.'
The words used as Values are nothing more than a label. They are highly subjective; each person might have a different idea about which behaviours they most readily associate with the words selected to represent the organization. That is why clear communication of the definition of the value word and the kinds of behaviour expected to reflect those values is so important.
The Leadership Shadow
The next important step in the effective communication of values, is also the most critical. People learn by example. Employees' and customers' perception is strongly influenced by the way employees in management and leadership roles behave. If the behaviour is in line with the stated values, then the perception of the brand is enhanced. If the behaviour doesn't reflect the stated values, they will become, at best, confused, and, at worst, disenfranchised.
Anyone in a position of leadership must embody the values of the organization as a matter of personal behaviour. If you have disruption and discomfort in your leadership team around behaving accordingly, they might not be the right people to carry your vision and purpose forward.
Positive reinforcement from leaders will help employees feel supported and encouraged to adopt the right behaviours to best reflect the company's desired image. Actions do indeed speak far louder than words. A key leadership role is to set the right tone of speech and behaviour for other employees to emulate.
Recognition and reward
Recognition (and sometimes rewards) is important in encouraging people to adopt new behaviours. It is not practical to fire people that don't immediately fit and replace them with people that do. Change can and does happen, but it takes time, leadership, encouragement and sometimes incentives to change behaviours and perceptions.
When you see employees truly living your desired values, spotlight them with recognition and celebrate this widely to positively reinforce the desired behaviour. Other employees will understand the behaviours that are expected and those that are not accepted. Over time the desirable behaviours become the norm.
But be careful when instituting rewards programs, as they can and often do generate devious behaviours in order to secure a reward. They are great for spotlighting the right desired behaviours in the short term, but don't have as much of a long-lasting effect as visual ques and learning by example.
SERVICEBRAND
It can be a challenge to identify the kind of organizational culture that would best fit your purpose. Figuring out how to communicate the values effectively and efficiently to everyone can present additional challenges. If you have already started or thinking to start down the path of a values, vision, and purpose assessment of your organization, and want to make sure that they are effectively communicated and embedded, SERVICEBRAND Global can help.