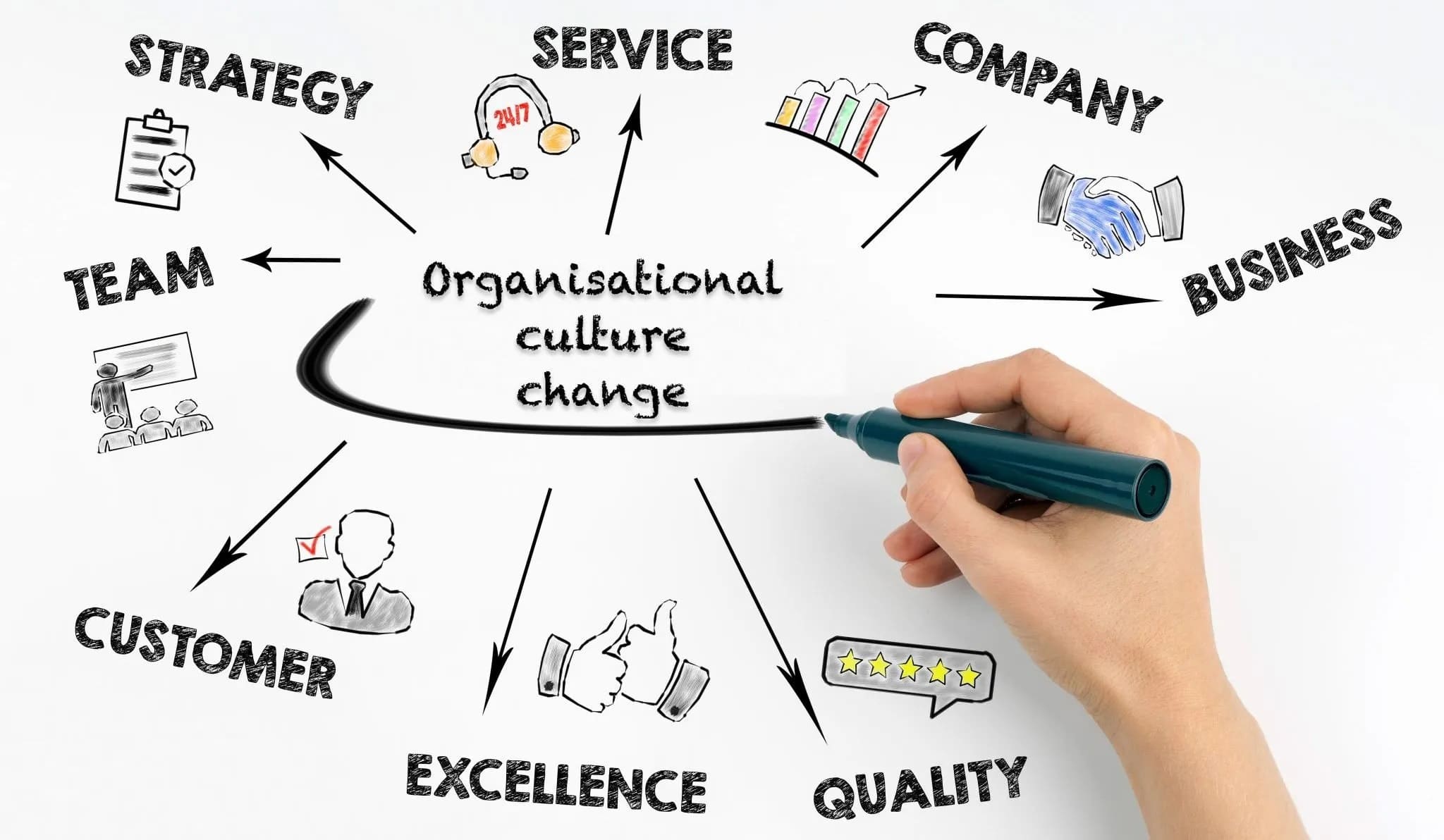 Culture is one of the key elements contributing to organizational success. A strong and sustainable culture makes it much easier to attract the kind of employees that fit. More importantly, it will keep them engaged. This will help you retain skilled and talented employees for longer.
Organizations that succeed in creating healthy workplace cultures, often find themselves a cut above the competition.
Where to begin?
It can be hard to know where to start, and difficult to admit that you might be getting it wrong. All too often we see organizations championing values like honesty, accountability, and respect. Yet, in the day to day, we do not see these values put into practice.
Employees that are punished for their honesty, are less like to be honest again. Unfair and uneven processes of accountability often breed resentment and demotivate employees from trying to do the right thing. Respect is a two-way street. You cannot demand what you refuse to give.
When starting the journey to a healthy and positive organizational culture, you must first consider what really matters to you. What is your organization's purpose and values? Clarity about what you are trying to achieve and the way in which you want to achieve it provides a guiding compass that will sustain your business on its journey to success.
The value of different points of view
It is valuable to gain insight into what is important to a wide range of stakeholders, especially employees. This might be straightforward in a healthy, open culture and more of a challenge if you are attempting to fix a toxic culture. If your employees fear the leadership or management they work under, it will be harder to get an honest and unbiased answer. Getting to the truth of the real experience employees are having is critical to creating a positive culture.
Anonymous surveys can be a way to get genuine feedback. Prepare yourself though. Just because your employees aren't complaining, doesn't mean they are happy. They might be in fear of their losing their job or that horribly demotivating feeling of finally speaking up and still not being heard.
The way your employees see the organization is critical in understanding and exploring strategies to build more positive culture. Make sure to give them the time and space to express themselves. And try not to take how they feel personally. Your role as a leader is to create a safe and positive company culture through understanding, not blame-shift or deny the experiences of others, as they feel them. This is the same approach as encouraging and receiving feedback from customers.
Painting the right picture
Think of the creation of a healthy culture being like an artist painting a picture. They both take a delicate balance of structured planning and attention to detail to deliver the best result. Too little structured planning and the 'canvas' will become a jumbled mess, too much attention to detail and it will take too long to finish for fear of getting it wrong.
Navigating the path between those behaviours you wish to encourage and those that you must make clear cannot be tolerated is a complex one. Pay close attention to the way you train and teach what is unacceptable behaviour. If you train your employees too strictly over minor infractions, you risk creating a group of disengaged people that will likely only perform when they know you are watching. On the other hand, as Steve Gruenert and Todd Whitaker state "The culture of any organization is shaped by the worst behaviour the leader is willing to tolerate." It is a fine line.
Culture informed processes
Once you know your purpose and values, you can start to design processes that will eventually create a self-sustaining loop of positive culture. When you know what you value you can start to look for people that are already aligned with similar values. Your recruitment processes should always look for the right 'fit' for the company culture. Rather than talking about the organization's values, you can reflect and reinforce the values in the process itself.
Skills can be learned, trained for, and developed overtime, but our values are wholly unique to our individual life experience. It is far better for your organization's longevity and profitability to hire people that work well within the kind of positive culture you wish to create, than it is to hire an incredible seller or customer service agent that doesn't work well in a team.
SERVICEBRAND GLOBAL
At SERVICEBRAND GLOBAL, we believe in creating bespoke strategies that focus on understanding purpose and values to drive organizational alignment. We don't believe in copy and paste organizational cultures. We want to help you create a self-sustaining positive culture in the workplace that lets you get the best out of your employees because they are valued and part of a team. Why not see what SERVICEBRAND GLOBAL can do for you!